Order of William Diehl Books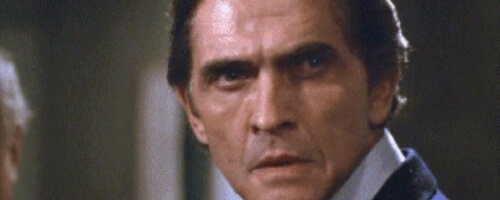 William Diehl was an American novelist, journalist, and photographer. He wrote his first novel, Sharky's Machine, in 1974 and that book was turned into a major motion picture starring Burt Reynolds. He would then go on to write the Martin Vail series of books.
Diehl had a unique path to writing books. He was fifty years old and already had a successful career as a photographer and journalist before he decided to pick up the pen. After the success of Sharky's Machine, Diehl dedicated himself to writing and moved to St. Simons. While living there he completed eight more novels including Primal Fear which was later made into a movie with Edward Norton. Diehl passed away in 2006 at the age of 81.
Publication Order of Martin Vail Books
Publication Order of Standalone Novels
| | | |
| --- | --- | --- |
| Sharky's Machine | (1974) | |
| Chameleon | (1981) | |
| Hooligans | (1984) | |
| Thai Horse | (1987) | |
| The Hunt / 27 | (1990) | |
| Eureka | (2002) | |
| Seven Ways to Die | (2012) | |
If You Like William Diehl Books, You'll Love…
Primal Fear is the first book with Martin Vail, the "bad boy" lawyer that prosecutors love to hate. He's defending Aaron Stampler in this one, a man who was found with a butcher knife next to a dead archbishop. The case seems unwinnable, but Vail puts together a strong legal team to try and uncover the truth behind the murder of the archbishop. He's unorthodox, but his ways have success and they will uncover an extraordinary truth behind the death of the holy man.
Diehl's debut was Sharky's Machine. The book sees a police detective known as Sharky kicked off the narc squad after shooting a drug dealer on a crowded city bus. His move gets him put down to vice where he manages to find the case of a high-priced call girl and her pimp who are running a blackmail scam. Sharky is looking for a big sting, but his falling for Domino, the target, is not part of the plan. Sharky will end up in the middle of a plot involving a hot presidential candidate, the shadowy multimillionaire who's backing him, and the ice-cold assassin they're using to wipe out the past.
Order of Books » Authors » Order of William Diehl Books