Order of Winnie Griggs Books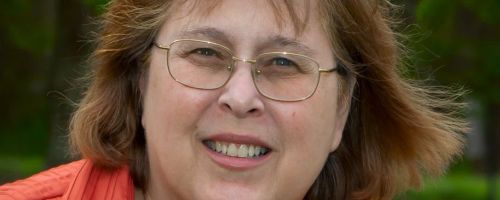 Winnie Griggs is an American author of inspirational romance novels. She writes the Texas Grooms series. Winnie grew up in an area of Louisiana with so much overgrowth that she spend her time cutting tails, building forts and camps, and looking for pirate ships on the bayou with her siblings and friends. Soon her outlet for adventures became writing them down as stories. Winnie and her husband live in a rural community and have four adult children.
Winnie Griggs made her debut as a novelist in 2001 with the novel What Matters Most. Below is a list of Winnie Griggs' books in order of when they were first published:
Publication Order of Hope's Haven Books
Publication Order of Knotty Pines Books
Publication Order of Texas Grooms Books
Publication Order of The Unexpected Sinclares Books
Publication Order of Standalone Novels
Publication Order of Irish Brides Books
(with Renee Ryan)
Publication Order of Journeys of the Heart Books
Publication Order of Love Train Books
(with Linda Broday, Pam Crooks, Kit Morgan, Shanna Hatfield, Margaret Tanner, Caroline Clemmons, Charlene Raddon, Heather Blanton, Jo-Ann Roberts)
Publication Order of Bachelors and Babies Books
Notes: Once Upon a Thanksgiving also includes a story by Linda Ford. A Recipe for Romance also includes stories by Carolyne Aarsen, Dana Corbit, Lyn Cote, Debby Giusti, Marta Perry, Terri Reed, Janet Tronstad, Debra Ullrick and Lenora Worth. Christmas Roses also has stories by Michelle Allums, Mallory Gaile, Mary Gill, Marie Juneau, Gloria Polanosky, Jackie Rod, Liz Talley and Lenora Worth.
If You Like Winnie Griggs Books, You'll Love…
Jillian Hart
Debra Ullrick
Cheryl St. John
Winnie Griggs Synopsis: Second Chance Family by Winnie Griggs is a book in the Cowboy For Every Mood multi-author series. Mitch Hammond is a man of his word. And as far as Cora Beth Collins is concerned, that's a problem. The stubborn sheriff has vowed never to love again, for fear of hurting someone else. The most he can offer Cora Beth is marriage in name only. And with no other way to adopt two runaway orphans and keep her patchwork family together, she accepts. Mitch is doing the honorable thing. So why does it feel so wrong? Despite his intentions, Mitch can't help but want more from Cora Beth… and from himself. For in her trusting eyes he sees everything he hopes to be – as a lawman, a father and a husband.
Order of Books » Authors » Order of Winnie Griggs Books