Order of Zen Cho Books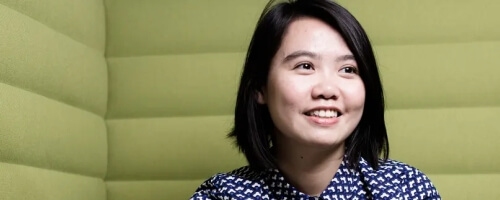 Zen Cho is a Malaysian author who has won the Crawford, British Fantasy and Hugo Awards. She debuted as an author in 2015 with the novel Sorcerer to the Crown. She is also well known for her collection of short stories, 2014's Spirits Abroad, and her second novel, The True Queen.
Cho was born and raised in Malaysia, but now makes her home in England. After her debut, she was a finalist for the Astounding Award for Best New Writer. She also received the British Fantasy Award for Best Newcomer for her debut novel Sorcerer to the Crown.
Publication Order of Sorcerer Royal Books
Publication Order of Standalone Novels
Publication Order of Collections
Publication Order of Short Stories/Novellas
Publication Order of The Best of World SF Books
(with Lavie Tidhar, , , Tade Thompson, Karin Tidbeck, , Ekaterina Sedia, , , Silvia Moreno-Garcia)
Publication Order of Anthologies
If You Like Zen Cho Books, You'll Love…
Sorcerer to the Crown is the first book in the series of the same name. The book focuses on the Royal Society of Unnatural Philosophers that is tasked with maintaining magic for His Majesty's lands. The society has fallen onto hard times though as an unsuitable man has become their Sorcerer Royal and he's misused the country's stores of magic. Zacharias Whythe is at his wit's end and decides to venture to the border of Fairyland to figure out what is going on. His adventure has him meeting up with Prunella Gentlewoman, a woman with immense power and an unfathomable gift, and she sets him on a path which will change the very nature of sorcery in Britain.
Cho released The Order of the Pure Moon Reflected in Water in the summer of 2020. This book sees a bandit taking a stop at a coffee house and then everything going downhill. Guet Imm is a votary of the Order of the Pure Moon who is about to go an adventure. They get linked up with a gang of eclectic thieves to protect a sacred object. That job is easy enough, but Guet soons finds herself in a far more complicated situation than she could have imagined.
Order of Books » Authors »