Order of Annwyn Books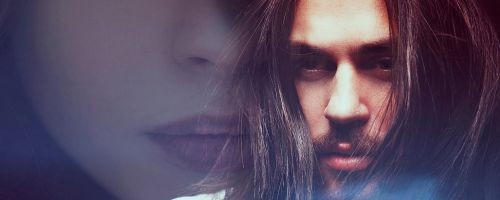 Annwyn series is a series of paranormal romance novels and stories by Australian novelist Shona Husk. The series is made up of two trilogies, a short story and a novella set around the Fairy Court of Annwyn.
Shona Husk began her Annwyn series in 2013 with the novel The Outcast Prince. The series is currently ongoing. Below is a list of Shona Husk's Annwyn books in order of when they were originally published (which is the same as their chronological order):
Publication Order of Annwyn Books
| | | |
| --- | --- | --- |
| The Outcast Prince | (2013) | |
| Lord of the Hunt | (2014) | |
| The Changeling Soldier | (2014) | |
| To Love a King | (2014) | |
| The Tenth Life of Vicki Torres | (2015) | |
| The Darkling Lord | (2015) | |
| Singer of Death | (2015) | |
| Taming the Assassin | (2015) | |
If You Like Annwyn Books, You'll Love…
Annwyn Synopses: The Outcast Prince by Shona Husk is the first book in the Annwyn series. Looking into the mirror, Caspian caught a hint of colour, a whirl of a waltz just past his reflection – a glimpse into the decadent Fairy Court of Annwyn. The home he could never have was calling to him, whispering temptation after temptation… if he could only reclaim his rightful heritage. Caspian has an even stronger reason to stay in the world of humans. He's just met a woman who captivates him like no other. But loving him has proven to be dangerous. And he will do whatever it takes to protect Lydia from the vicious, seductive world of Court – and he will sacrifice anything to do it.
Lord of the Hunt by Shona Husk is the second book of the series. The realm of the fairies might be unbelievably beautiful, but the people are treacherous. Raised among mortals, Taryn wanted nothing more but to forget her fairy heritage. But now she must cross over to Annwyn and appeal to the King to pardon her exiled parents in order to spare their lives. And to get to the King, she'll first have to face the Lord of the Hunt… Verden, Lord of the Hunt, is sworn to serve to King. But the moment he sees Taryn, the attraction is instant and devastating. How can he not help the beautiful, brave young woman who refuses to bend to the will of the court? Yet the power in Annwyn is shifting, its magic failing. No matter how much he may love Taryn, the Hunter knows that abandoning his duty could bring down the mortal world forever…
Order of Books » Characters » Order of Annwyn Books