Order of Barney Mysteries Books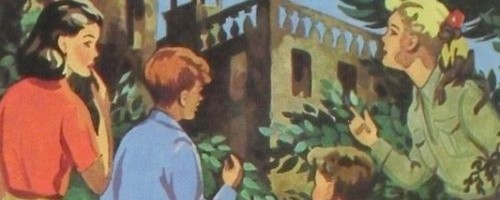 The Barney Mysteries is a series of children's mystery novels by British author Enid Blyton. Although the title character is Barney, the series starts out following brother and sister Roger and Diana, as well as their cousin Snubby and his dog Loony. They soon meet Barney, who is older than the other kids and works at fairs and circuses. He also has a spoiled monkey named Miranda, who Loony doesn't like. Barney is on a mission to find his missing father, who his mother told him about before she died.
Enid Blyton began her Barney Mysteries series in 1949 with the book The Rockingdown Mystery. The series ended after six books, concluding with 1959's The Ragamuffin Mystery. The series is also known as the 'R' Mysteries, as each book's title in the series begins with an 'R' (excluding 'the'). Below is a list of Enid Blyton's Barney Mysteries books in order of when they were first published (which is also their chronological order):
Publication Order of Barney Mysteries Books
| | | |
| --- | --- | --- |
| The Rockingdown Mystery | (1949) | |
| The Rilloby Fair Mystery | (1950) | |
| The Ring O' Bells Mystery | (1951) | |
| The Rubadub Mystery | (1952) | |
| The Rat-A-Tat Mystery | (1956) | |
| The Ragamuffin Mystery | (1959) | |
If You Like Barney Mysteries Books, You'll Love…
Barney Mysteries Synopsis: The Rockingdown Mystery is the first of Enid Blyton's Barney Mysteries series. While on holiday at Rockingdown Village, Roger, Diana and Snubby meet a new friend named Barney. All four enjoy solving mysteries. While they explore the old Rockingdown Manor, they begin to hear some odd sounds eminating from the cellar… and then Barney goes missing. Will the other three be able to find him?
Shop Worldwide: Amazon.com | Amazon.co.uk | Amazon.ca
Order of Books » Characters » Order of Barney Mysteries Books