Order of Boxcar Children Books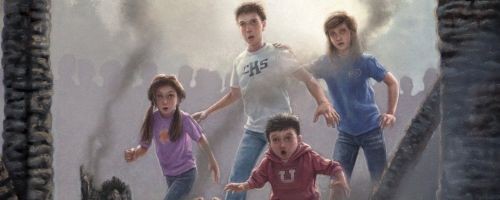 The Boxcar Children is a series of children's mystery novels created by American author Gertrude Chandler Warner. The series follows four orphans – Henry, Jessie, Violet and Benny Alden – who find a boxcar in the forest that they turn into their home. Not long after that, they meet their grandfather, who they had believed was a mean person but was actually a nice man. Soon, the children become amateur sleuths and go around solving the mysteries that they come across. Although adults are present in the series, the children are very much unsupervised. In 2014, an animated film was released (starring Martin Sheen).
Gertrude Chandler Warner originally began her Boxcar Children series in 1924, but the more well-known edition of the novel was not released until 1942. Warner wrote the first 19 novels of the series, with her final novel being the 1976 novel Benny Uncovers a Mystery. In 1991, the publisher revived the now-ghostwritten series with The Haunted Cabin Mystery. Below is a list of Gertrude Chandler Warner's Boxcar Children books in order of when they were originally published (which is the same as their chronological order):
Publication Order of Boxcar Children Books
(By: Gertrude Chandler Warner)
Publication Order of Boxcar Children Special Books
Publication Order of Boxcar Children Graphic Novels
Publication Order of The Boxcar Children Great Adventure Books
Publication Order of The Jessie Files Books
Note: The novel The Box-Car Children was first published in 1924. In 1942, the novel was revised into a shorter version and re-titled The Boxcar Children.
If You Like Boxcar Children Books, You'll Love…
Boxcar Children Synopsis: In The Yellow House Mystery by Gertrude Chandler Warner, Benny is intrigued by a spooky old house located on Surprise Island.
Shop Worldwide: Amazon.com | Amazon.co.uk | Amazon.ca
Order of Books » Characters » Order of Boxcar Children Books