Order of Brady Hawk Books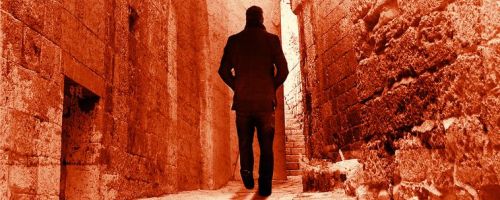 Brady Hawk is the protagonist in a series of action thriller novels by American author R.J. Patterson. Brady Hawk is an assassin without equal who works for the U.S. government.
R.J. Patterson began his Brady Hawk series in 2016 with the novel First Strike. The series is currently ongoing. Below is a list of R.J. Patterson's Brady Hawk books in order of when they were originally published (which is the same as their chronological order):
Publication Order of Brady Hawk Books
| | | |
| --- | --- | --- |
| First Strike | (2016) | |
| Deep Cover | (2016) | |
| Point of Impact | (2016) | |
| Full Blast | (2016) | |
| Target Zone | (2016) | |
| Fury | (2017) | |
| State of Play | (2017) | |
| Seige | (2017) | |
| Seek and Destroy | (2017) | |
| Into the Shadows | (2017) | |
Note: The books were originally listed as written by Jack Patterson, but later editions will be changed to R.J. Patterson.
If You Like Brady Hawk Books, You'll Love…
Brady Hawk Synopsis: Brady Hawk Synopsis: First Strike is the first Brady Hawk novel by R.J. Patterson (aka Jack Patterson). Those with top security clearance know it as Project X. But to the half dozen agents and personnel working for it, it's known as Firestorm, a black ops group so dark that the U.S. President isn't aware of them yet. And no agent is as skilled as Brady Hawk. Amid the smoldering ashes of another terrorist attack on U.S. interests in Iraq, Hawk searches for Nasim Ghazi, the chief bomb maker for the terrorist group Al Hasib. However, Hawk's mission is almost cut short when he's nearly killed by an assassin. Haunted by his harrowing escape, Hawk must quietly navigate through Iraq and Afghanistan to hunt down Ghazi before he strikes again. As he and his Washington-based handler Alex Duncan try to solve the mystery of his assassin, Hawk struggles with the revelation that his father, the world's most renowned weapons manufacturer, may not be who he thinks he is. In a world where nothing is as it seems, Hawk must stay focused in order to put down another threat before time runs out.
Order of Books » Characters » Order of Brady Hawk Books