Order of Dandy Gilver Books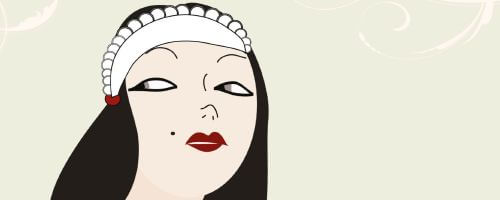 Dandy Gilver is the protagonist in a series of historical mystery novels by Scottish novelist Catriona McPherson. Set in between the World Wars in Scotland, Dandy Gilver is a bored wife and mother who ends up snooping around, which leads to her becoming an amateur sleuth. Prior to this, she was a volunteer nurse during the war.
Catriona McPherson began her Dandy Gilver series in 2005 with the novel After the Armistice Ball. The series is currently ongoing. Below is a list of Catriona McPherson's Dandy Gilver books in order of when they were first published (which is the same as their chronological order):
Publication Order of Dandy Gilver Books
| | | |
| --- | --- | --- |
| After the Armistice Ball | (2005) | |
| The Burry Man's Day | (2006) | |
| Bury Her Deep | (2007) | |
| The Winter Ground | (2008) | |
| Proper Treatment of Bloodstains | (2009) | |
| Unsuitable Day For A Murder | (2010) | |
| Bothersome Number of Corpses | (2012) | |
| A Deadly Measure of Brimstone | (2013) | |
| The Reek of Red Herrings | (2014) | |
| The Unpleasantness in the Ballroom | (2015) | |
| The Most Misleading Habit | (2016) | |
| Spot of Toil and Trouble | (2017) | |
| A Step So Grave | (2018) | |
| The Turning Tide | (2020) | |
| The Mirror Dance | (2021) | |
If You Like Dandy Gilver Books, You'll Love…
Dandy Gilver Synopsis: After the Armistice Ball is the first book in Catriona McPherson's Dandy Gilver series. With her husband back from the War, her children off at school and her uniform growing musty in the attic, Dandy Gilver is bored to tears in the spring of 1923 and a little light snooping seems like harmless fun. Before long, though, the puzzle of what really happened to the Duffy diamonds after the Armistice Ball has been swept aside by a sudden, unexpected death in a lonely seaside cottage in Galloway. Society and the law seem ready to call it an accident but Dandy, along with Cara Duffy's fiance Alec, is sure that there is more going on than meets the eye. What is being hidden by members of the Duffy family: the watchful Lena, the cold and distant Clemence and old Gregory Duffy with his air of quiet sadness, not to mention Cara herself whose secret always seems just tantalizingly out of view? Dandy must learn to trust her instincts and swallow most of her scruples if he is to uncover the truth and earn the right to call herself a sleuth.
Order of Books » Characters » Order of Dandy Gilver Books