Order of DCI Ryan Books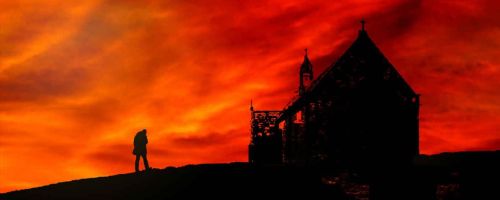 DCI Ryan is the protagonist in a series of crime thriller/romantic suspense novels by English novelist L.J. Ross. The series mixes crime with romance and humour. It is not only set in the author's home county of Northumberland, but also County Durham and Newcastle.
L.J. Ryan began her DCI Ryan series in 2015 with the novel Holy Island. The series is currently ongoing. Below is a list of L.J. Ryan's DCI Ryan books in order of when they were first published (which is the same as their chronological order):
Publication Order of DCI Ryan Books
Holy Island
(2015)
Sycamore Gap
(2015)
Heavenfield
(2016)
Angel
(2016)
High Force
(2017)
Cragside
(2017)
Dark Skies
(2017)
Seven Bridges
(2018)
The Hermitage
(2018)
Longstone
(2018)
The Infirmary
(2019)
The Moor
(2019)
Penshaw
(2019)
Borderlands
(2019)
Ryan's Christmas
(2019)
The Shrine
(2020)
Cuthbert's Way
(2020)
The Rock
(2021)
Bamburgh
(2022)
Chronologically, The Infirmary is a prequel to the series although the author advises that you read in publication order.
If You Like DCI Ryan Books, You'll Love…
DCI Ryan Synopsis: Sycamore Gap is the second DCI Ryan novel by LJ Ross. Detective Chief Inspector Ryan believes he has put his turbulent history behind him. Then, in the early hours of the summer solstice, the skeleton of a young woman is found inside the Roman Wall at Sycamore Gap. She has lain undiscovered for ten years and it is Ryan's job to piece together her past. Enquiry lines cross and merge as Ryan is forced to face his own demons and enter into a deadly game of cat and mouse with a killer who seems unstoppable.
Order of Books » Characters » Order of DCI Ryan Books