Order of Detective Kay Hunter Books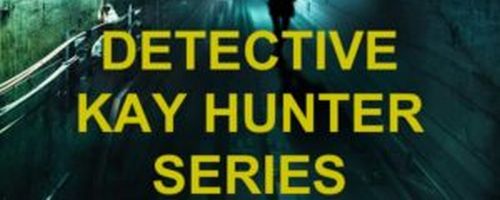 Detective Kay Hunter is a character created by thriller author Rachel Amphlett. She debuted the character in 2016 with the novel Scared to Death. The series focuses on Detective Kay Hunter and some of the gruesome crimes that she encounters in her work. These books are known for some of the hardcore crimes she has to deal with and are not generally recommended for the more squeamish of readers.
As a character, Detective Hunter is very smart. She uses her wiles to get out of any trouble that she finds herself in and she does find herself in lots of trouble. She is managed to be kept sane by her loving husband Adam, a veterinary who is always bringing his work home with him, literally. Throughout the series Adam will bring home animals that need extra care which does add some levity to the books.
Publication Order of Detective Kay Hunter Books
| | | |
| --- | --- | --- |
| Scared to Death | (2016) | |
| Will to Live | (2017) | |
| One to Watch | (2017) | |
| Hell to Pay | (2017) | |
| Call to Arms | (2018) | |
| Gone to Ground | (2018) | |
| Bridge to Burn | (2019) | |
| Cradle to Grave | (2019) | |
| Turn to Dust | (2020) | |
| A Darker Place | (2021) | |
| A Lethal Deception | (2022) | |
| The Dying Season | (2023) | |
If You Like Detective Kay Hunter Books, You'll Love…
The first Detective Kay Hunter is Scared to Death and it's easy to see why this one launched the career of Rachel Amphlett. This story sees the body of a young girl found in an abandoned building. Everyone is chalking this up to a kidnapping gone bad, but Kay doesn't see it that way and suspects there is more to the story. When a second schoolgirl is taken, Kay is horrified to learn that her suspicions were correct. Kay will have to work fast before this killer claims another victim.
Kay returns in Will to Live and the opening of this book really grabs you and doesn't want to let go. This one features a packed commuter train running over a body on a stretch of track known locally as "Suicide Mile". Once again, Kay suspects that this was no suicide at all and that there was more to this case than meets the eye. A little investigation will realize her instincts were correct once again which creates a race for her to stop the killer.
Order of Books » Characters » Order of Detective Kay Hunter Books