Order of DC Gary Goodhew Books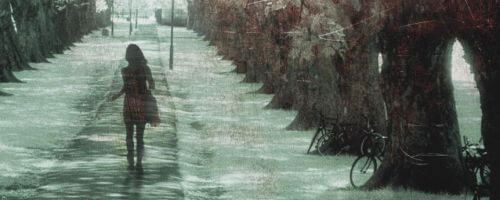 DC Gary Goodhew is the protagonist in a series of crime thriller novels by British novelist Alison Bruce. Gary Goodhew is the youngest detective at Parkside Station in Cambridge, England. He is both intelligent and intuitive.
Alison Bruce began her DC Gary Goodhew series in 2008 with the novel Cambridge Blue. The series is currently ongoing. Below is a list of Alison Bruce's DC Gary Goodhew books in order of when they were originally published (which is the same as their chronological order):
Publication Order of DC Gary Goodhew Mystery Books
| | | |
| --- | --- | --- |
| Cambridge Blue | (2009) | |
| The Siren | (2010) | |
| The Calling | (2011) | |
| The Silence | (2012) | |
| A Cry in the Night/The Backs | (2013) | |
| The Promise | (2015) | |
| Cambridge Black | (2017) | |
Note: The Backs was also published as A Cry in the Night.
If You Like DC Gary Goodhew Books, You'll Love…
DC Gary Goodhew Synopses: Cambridge Blue is the first book in the DC Gary Goodhew mystery series by Alison Bruce. DC Gary Goodhew is the first on the scene when the body of a young woman is discovered on Midsummer Common and for the first time in his career is given the chance to work on a murder investigation. They soon identify the victim: Lorna Spence. Richard Moran, her boyfriend and employer, has reported her missing and is distraught to discover that she has been killed. He claims she was loved by his staff and his sisters, reserved Alice and vulnerable Jackie. He says she had no enemies but it isn't long before Goodhew discovers plenty, including her high maintenance colleague Victoria and Goodhew's reckless former classmate Bryn. They both swear that they have nothing to do with Lorna's death but Goodhew knows someone is lying. Then there is another brutal murder and Goodhew knows it is time to use his own initiative to flush out the killer, even though it means risking his job and discovering the truth about the one person he hopes will be innocent.
The Siren by Alison Bruce is the second book in the Gary Goodhew series. DC Gary Goodhew is on a pub crawl when he smells smoke. He heads straight to the scene and finds a raging house fire, too far gone to stop. The blaze leaves two corpses, but a young boy – who was also inside – cannot be found. As the investigation deepens, it becomes clear that the boy's mother, Kimberley, knows much more than she is letting on. With the clock ticking on a child's life, Goodhew begins to sift through the ruins of Kimberley's past – and uncovers an unsettling picture of deceit, murder, and accelerating danger.
Order of Books » Characters » Order of DC Gary Goodhew Books