Order of Discworld Books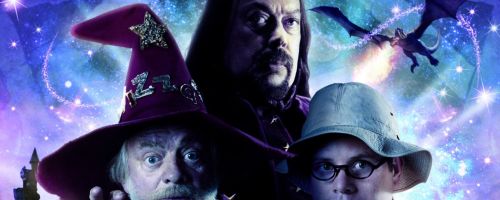 Discworld is a universe and series of fantasy novels created by British author Terry Pratchett. The series has been adapted into many other different forms of media, including movies, television, video games, plays, radio and comic books. The Discworld universe is so huge that there are Discworld-themed conventions.
The Discworld series began in 1983 with The Colour of Magic. Since that time, there have been over 40 books in the Discworld series, including companion books, map books, quiz books, diaries and science books. Below is the order of when Terry Pratchett's Discworld novels were originally released:
Publication Order of Discworld Books
Publication Order of Science Of Discworld Books
Publication Order of Discworld Picture Books
Publication Order of Discworld Non-Fiction Books
Notes: The Science of Discworld books were written in collaboration with Ian Stewart and Jack Cohen. The Discworld Companion, Discworld Assassins' Guild Yearbook and Diary 2001, Discworld Thieves' Guild Yearbook & Diary 2002, The New Discworld Companion, The Ankh-Morpork Post Office Handbook: Discworld Diary 2007 and Turtle Recall were co-authored with Stephen Briggs. GURPS: Discworld Also was co-authored by Phil Masters. The Discworld Almanac for the Common Year 2005 was co-authored by Bernard Pearson. The Unseen University Cut-Out Book was co-authored by Alan Batley and Bernard Pearson. The Folklore of Discworld was co-authored by Jacqueline Simpson.
If You Like Discworld Books, You'll Love…
Shop Worldwide: Amazon.com | Amazon.co.uk | Amazon.ca
Order of Books » Characters » Order of Discworld Books