Order of Divergent Books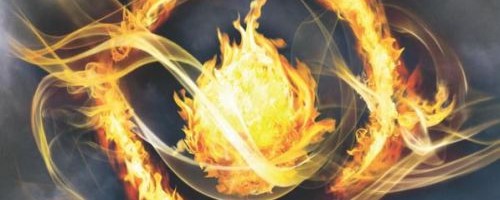 The Divergent Trilogy is a series of dystopian fiction/science fiction novels by American novelist Veronica Roth. It tells the story of a future version of Chicago where society is divided into factions, including the selfless, the peaceful, the honest, the brave and the intelligent. One day every year, all 16 year-olds are given a test that will determine the test they fall into and they must decide whether they are going to stick with their family or transfer to a new faction. A "divergent" is someone who doesn't fit into any of the various factions. The rights to the series were purchased by Summit Media and is being adapted into a film series starring Shailene Woodley and Theo James.
Veronica Roth began her Divergent Trilogy series with the title novel, Divergent, which was published in 2011. The series consists of three novels – Divergent, 2012's Insurgent and 2013's Allegiant, plus novellas and other bonus materials. Below is a list of Veronica Roth's Divergent Trilogy books in order of when they were first released (as well as in chronological order):
Publication Order of Divergent Books
Publication Order of Divergent Short Stories/Novellas
Publication Order of Divergent Miscellaneous Books
Publication Order of Divergent Collections
If You Like Divergent Trilogy Books, You'll Love…
Divergent Trilogy Synopses: Four: A Divergent Story Collection consists of five short stories that are each told from Four's perspective. The collection includes The Transfer, The Initiate, The Son, The Traitor and Free Four, each told through the eyes of Tobias Eaton, unveiling his backstory, personality and his relationships.
The World of Divergent: The Path to Allegiant is a 50 page bonus that was previously exclusive to the Divergent series box set. It includes faction manifestos, a quiz, an interview with author Veronica Roth, playlists, Allegiant teasers and much more!
Shop Worldwide: Amazon.com | Amazon.co.uk | Amazon.ca
Order of Books » Characters »
One Response to "Order of Divergent Books"