Order of E.J. Pugh Books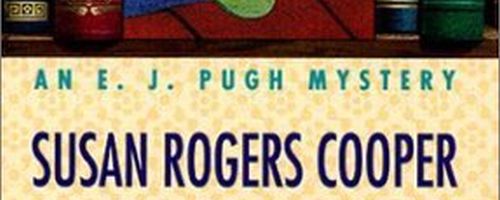 E.J. Pugh is a character created by author Susan Rogers Cooper and the star of the E.J. Pugh series of books. EJ is a house wife and romance writer who finds herself in the center of a murder investigation in the first book of the series, One, Two, What Did Daddy Do? and continues to find herself in similar situations throughout the series.
A lifelong Texan, Susan Rogers Cooper is an American author who wrote her first novel in 1988. While perhaps best known as an author, she considers herself mostly to be a mother of one and grandmother of three. In addition to the EJ Pugh series, she is also the author of the Milt Kovak and Kimmet Kruse series of books.
Publication Order of E.J. Pugh Books
| | | |
| --- | --- | --- |
| One, Two, What Did Daddy Do? | (1992) | |
| Hickory Dickory Stalk | (1996) | |
| Home Again, Home Again | (1997) | |
| There Was a Little Girl | (1998) | |
| A Crooked Little House | (1999) | |
| Not in My Backyard | (1999) | |
| Don't Drink the Water | (2000) | |
| Romanced to Death | (2008) | |
| Full Circle | (2011) | |
| Dead Weight | (2012) | |
| Gone In A Flash | (2013) | |
| Dead to the World | (2015) | |
| Student Body | (2017) | |
If You Like E.J. Pugh Books, You'll Love…
The first book in the E.J. Pugh series is One, Two, What Did Daddy Do?. This book tells the story of the Lester family who are found in their home by Pugh, murdered with the father having apparently done the deed and then finished himself afterwards. Their four-year old daughter Bessie is the lone survivor, but she is refusing to talk. Every one thinks that this is a open and shut case, but Pugh believes there is more to this story and sets out to investigate it herself.
She followed that book up with Hickory Dickory Stalk in 1996. This book tells the unique story where Pugh is being harassed. Fake 911 calls are traced to her home and her daughter eats a piece of candy spiked with glass. Everyone in town believes it was a local boy, but when that boy turns up dead in the Pugh's family car; we know that EJ Pugh has another investigation on her hands. Every one is a suspect as she seeks the harasser.
Order of Books » Characters » Order of E.J. Pugh Books