Order of Eli Marks Books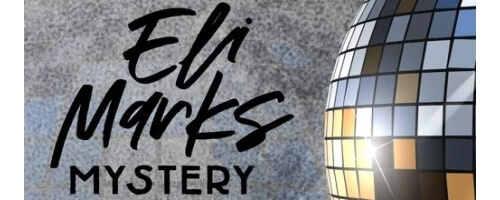 The Eli Marks Mystery series is a series of books by John Gaspard. The books are known for their snappy dialogue and their sleight-of-hand humor as well as their mysteries. The first book in the series, The Ambitious Card, was released in 2013.
The series is written by John Gaspard. In addition to his work as a writer, John is also a low budget filmmaker. He has directed multiple films and has written books on that subject as well. As a writer, he is also the author of the Como Lake Players mystery series under the pen name of Bobby Raymond.
Publication Order of Eli Marks Mystery Books
| | | |
| --- | --- | --- |
| The Ambitious Card | (2013) | |
| The Bullet Catch | (2014) | |
| The Miser's Dream | (2015) | |
| The Invisible Assistant | (2016) | |
| The Linking Rings | (2018) | |
| The Floating Light Bulb | (2018) | |
| The Zombie Ball | (2019) | |
| The Last Customer | (2020) | |
If You Like Books, You'll Love…
The Ambitious Card is the first book in the series focusing on the magician Eli Marks. The book sees a series of psychics being murdered and Eli is one of the prime suspects. It doesn't help matters when the beautiful psychic that he has been seeing ends up as the next target of the killer, and that he is also scheduled to die with her. To expose the true killer and keep everyone safe, Eli must use every trick up his sleeve to reveal the killer before it's too late.
The series continues with The Bullet Catch which sees Eli decide to head to his high school reunion. He knows he shouldn't, but he does anyway and soon becomes entangled in two deadly encounters with his former classmates. The first one sees a fatal mugging that leaves his old crush's husband dead. The second is when a classmate who is know a Hollywood movie star has fears about attempting the Bullet Catch in an upcoming movie and goes to Eli for help. Juggling these two situations and keeping himself safe may be the greatest trick Eli has ever performed – if he can pull it off.
Order of Books » Characters » Order of Eli Marks Books