Order of Fargo Adventure Books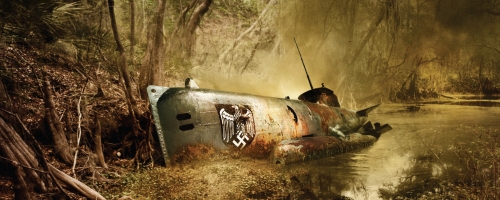 Fargo Adventures is an adventure series by American novelist Clive Cussler and co-authors Grant Blackwood, Thomas Perry and Russell Blake. The main characters in the series are Sam and Remi Fargo, a married couple of professional treasure hunters.
The Fargo Adventures is Clive Cussler's newest series of books. It started in 2009 with Spartan Gold with new books coming out every year thus far. Below is a list of the Fargo Adventure series in order of when they were published.
Publication Order of Fargo Adventures Books
| | | |
| --- | --- | --- |
| Spartan Gold | (2009) | |
| Lost Empire | (2010) | |
| The Kingdom | (2011) | |
| The Tombs | (2012) | |
| The Mayan Secrets | (2013) | |
| The Eye of Heaven | (2014) | |
| The Solomon Curse | (2015) | |
| Pirate | (2016) | |
| The Romanov Ransom | (2017) | |
| The Gray Ghost | (2018) | |
Note: The series is co-authored by Grant Blackwood up until The Tombs, which is co-authored by Thomas Perry (who also wrote The Mayan Secrets). From The Eye of Heaven until Pirate, the series was co-authored by Russell Blake. The Romanov Ransom was written with Robin Burcell.
If You Like Fargo Adventure Books, You'll Love…
Fargo Adventure Synopsis: Thousands of years ago, a treasure was lost when the two superpowers at the time went to war. 200 years ago, Napoleon discovered this treasure and attempted to map it out on wine labels. The bottles were lost and so was the treasure. In present day, Sam and Remi Fargo come across a German U-boat from World War II, they find one of these wine bottles and decide to hunt for the rest. Elsewhere, a millionaire is also searching for the treasure and he is not planning on sharing it with anybody.
Order of Books » Characters » Order of Fargo Adventure Books