Order of Dirk Pitt Books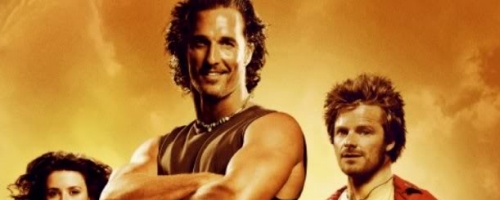 Dirk Pitt is a fictional character created by American author Clive Cussler. The Dirk Pitt series is not only widely considered Cussler's best work, but it is his largest series of novels. Currently, the series spans over twenty books and two movies. Dirk Pitt is an adventurer with a rangy build and quick wit. The books are full of fast-paced action and underwater exploration.
The series started with The Mediterranean Caper in 1973 and continue to this day. Ever since Black Wind, the series had been co-authored by Clive Cussler's son Dirk Cussler, who is Dirk Pitt's namesake. Dirk Pitt has been portrayed by Richard Jordan in the film adaptation of Raise the Titanic and Matthew McConaughey in Sahara. Below is the order in which the Dirk Pitt adventure series has been published in:
Publication Order of Dirk Pitt Books
The Mediterranean Caper / Mayday!
(1973)
Iceberg
(1974)
Raise the Titanic!
(1976)
Vixen 03
(1978)
Night Probe!
(1981)
Pacific Vortex
(1983)
Deep Six
(1984)
Cyclops
(1986)
Treasure
(1988)
Dragon
(1990)
Sahara
(1992)
Inca Gold
(1994)
Shock Wave
(1996)
Flood Tide
(1997)
Atlantis Found
(1999)
Valhalla Rising
(2001)
Trojan Odyssey
(2003)
Black Wind
(2004)
Treasure of Khan
(2006)
Arctic Drift
(2008)
Crescent Dawn
(2010)
Poseidon's Arrow
(2012)
Havana Storm
(2014)
Odessa Sea
(2016)
Celtic Empire
(2018)
The Devil's Sea
(2021)
The Corsican Shadow
(2023)
In chronological order, Pacific Vortex comes first then it follows the publication order.
Note: Dirk Pitt has made appearances in Cussler's The NUMA Files series, namely in the books Serpent, White Death and Polar Shift.
If You Like Dirk Pitt Books, You'll Love…
Dirk Pitt Synopses: In Raise the Titanic (the third book in Clive Cussler's Dirk Pitt series), Pitt is able to find the Titanic, but in doing so puts his own crew at risk. He must now stop a Soviet plan to take over the world or see the Titanic destroyed. Raise the Titanic was adapted into film in 1980, but bombed at the box office.
Sahara is the 11th novel of the Dirk Pitt series. In it, Pitt is in the Sahara, looking for a deadly toxin that is killing marine life around the world. In 2005, the bestselling book was adapted to a film starring Matthew McConaughey and Penelope Cruz.
Order of Books » Characters »
One Response to "Order of Dirk Pitt Books"