Order of Firefly Hollow Books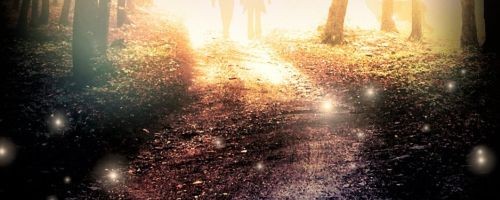 The Firefly Hollow series is a series of paranormal romance novels by T.L. Haddix. The author describes the series as "romance with light paranormal elements." It is set in the 1960s, in Appalachia.
T.L. Haddix began her Firefly Hollow series in 2012 with the title novel. The series is currently ongoing. Below is a list of T.L. Haddix's Firefly Hollow books in order of when they were first released (as well as in chronological order):
Publication Order of Firefly Hollow Books
| | | |
| --- | --- | --- |
| Firefly Hollow | (2012) | |
| Butterfly Lane | (2013) | |
| Dragonfly Creek | (2013) | |
| Cattail Ridge | (2013) | |
| Cricket Cove | (2014) | |
| Stormking Road | (2014) | |
| Fern Valley | (2015) | |
| Snapdragon Way | (2015) | |
| Stardust Valley | (2015) | |
| Kathy | (2016) | |
| Spring Valley | (2016) | |
| Murky Pond | (2016) | |
| Burning Springs | (2017) | |
| Letters from Owen | (2017) | |
| Pinecone Trail | (2018) | |
If You Like Firefly Hollow Books, You'll Love…
Shadows Collection
Pelican Pointe
Firefly Hollow Synopsis: Firefly Hollow by T.L. Haddix is the first book in the Firefly Hollow series. In 1960, a tragic death in the family calls young Sarah Browning back from college to her Appalachian homestead. Unable to return to school and finish her degree, she finds herself facing a future that isn't what she'd planned. Lost and grieving, she wanders onto her reclusive neighbour's property where she stumbles across the handsome Owen Campbell, a man hiding secrets she'd only ever thought were legend. Owen Campbell was raised on the folklore of Eastern Kentucky, tales of men and women with magical abilities from shape-shifting to healing powers. Rejected by those he loves because of his own abilities, he isolates himself from the world. When he meets Sarah, he's faced with the tough decision of whether to let her in or stay hidden away to keep his heart safe.
Butterfly Lane is the second book in T.L. Haddix's Firefly Hollow series. When Zanny Franks Campbell walks in on her husband kissing another woman, she's devastated but not surprised. She's known something was wrong for a while but hasn't had the courage to find out what. Now the ugly truth is coming out, and she isn't sure she believes John's protestations of innocence, no matter how much she wants to. John hates himself for hurting Zanny. Even though the situation she walked in on wasn't what it appeared to be, no matter how hard he tries to convince her he still wants to be married, she isn't listening. She knows he hasn't been fully honest with her about the intimate problems they're facing, and until he is, the wounds between them will never heal. With both of them hurting, finding middle ground where they can work things out turns into a struggle Zanny isn't sure she's able to fight. And unless John comes clean and tells her what he's hiding, moving forward just isn't an option. Until she believes he won't hurt her again, she can't take that risk.
Order of Books » Characters » Order of Firefly Hollow Books