Order of Guardians Of Ga'Hoole Books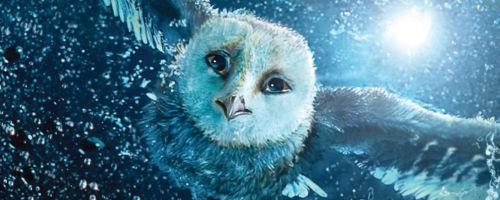 Guardians of Ga'Hoole is a series of children's fantasy novels by American novelist Kathryn Lasky. The series starts out following a young barn owl named Soren, but later on follows other characters. The series spawned a spin-off series called Wolves of the Beyond, which is set in the same universe. An animated film adaptation has was made in 2010 entitled Legend of the Guardians: The Owls of Ga'Hoole, which was directed by Zack Snyder.
Kathryn Lasky began her Guardians of Ga'Hoole series in 2003 with the novel The Capture. The main series concluded in 2008 with The War of the Ember, although additional spin-offs and a prequel have been published since. Below is a list of Kathryn Lasky's Guardians of Ga'Hoole books in order of when they were originally released (as well as in chronological order):
Publication Order of Guardians Of Ga'Hoole Books
The Capture
(2003)
The Journey
(2003)
The Rescue
(2003)
The Siege
(2004)
The Shattering
(2004)
The First Collier
(2005)
The Hatchling
(2005)
To Be a King
(2006)
The River of Wind
(2007)
The Golden Tree
(2007)
Exile
(2008)
The War of the Ember
(2008)
The Burning
(2012)
The Outcast
(2012)
The Coming of Hoole
(2013)
The Rise of a Legend
(2013)

Chronological Order of Guardian Of Ga'Hoole Books

The Rise of a Legend is a prequel in the Guardian of Ga'Hoole series.
Publication Order of Guardians Of Ga'Hoole Guide Books
(By: Kathryn Lasky, Kathryn Huang)
Note: Lost Tales Of Ga'Hoole was written with Kathryn Huang.
If You Like Guardians Of Ga'Hoole Books, You'll Love…
Kathryn Lasky Synopsis: In The First Collier by Kathryn Lasky (the ninth book of the Guardians of the Ga'Hoole series; first in Legends of Ga'Hoole), Soren and Coryn learn of a world of both treachery and magic where the ruling king and queen must do their best to maintain the peace, while their closest friend, Grank, is studying embers and flames in a faraway land.
Shop Worldwide: Amazon.com | Amazon.co.uk | Amazon.ca
Order of Books » Characters » Order of Guardians Of Ga'Hoole Books