Order of Haunted Mysteries Books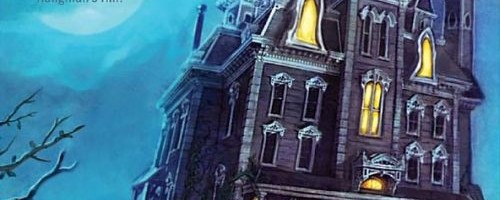 The Haunted Mysteries is a series of mystery novels by American author Chris Grabenstein. The series begins with Zack and his family moving back to his father's old hometown in Connecticut, but they are unaware that their new house has a history that leads to a haunting…
Chris Grabenstein began his Haunted Mysteries series in 2005 with the novel The Crossroads. The series is currently ongoing. Below is a list of Chris Grabenstein's Haunted Mysteries books in order of when they were first published (which is the same as their chronological order):
Publication Order of Haunted Mystery Books
If You Like Haunted Mysteries Books, You'll Love…
Chris Grabenstein Synopses: The Crossroads by Chris Grabenstein is the first book in the Haunted Mysteries series. Zack, his dad and stepmother have moved back to his father's old hometown, unaware of their new house's history. The spirit of a killer has become trapped in a tree, which gets struck by lightning and unleashes the evil spirit. Now the evil spirit is free to commit whatever acts it wishes and has its eye on Zack.
In The Hanging Hill by Chris Grabenstein, Zack and Judy are rid of the spirit of a killer and are looking to take it easy during rehearsals for a show based on Judy's children's books. But what they're not expecting is that the director plans to raise the dead…
Shop Worldwide: Amazon.com | Amazon.co.uk | Amazon.ca
Order of Books » Characters »