Order of Hover Car Racer Books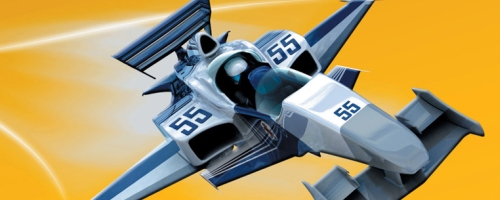 Hover Car Racer is a sci-fi/action/sports series by Australian author Matthew Reilly. Its main character is named Jason Chaser, who goes to Race School to participate in the 21st century sport of Hover Car Racing. Hover Car Racer reads similarly to an action movie screenplay. The series may end up on the big screen after all, as Disney has purchased the rights to turn Hover Car Racer into a film.
The series can be read in two ways. You can read the whole story in Hover Car Racer or you can read the three parts in installments – Crash Course, Full Throttle and Photo Finish. Reilly himself has suggested that the series should be read in parts. Below is the entire Hover Car Racer series listed in order of when the books were published:
Publication Order of Hover Car Racer Books
| | | |
| --- | --- | --- |
| Hover Car Racer (Compilation of below books) | (2004) | |
| Crash Course | (2005) | |
| Full Throttle | (2006) | |
| Photo Finish | (2007) | |
If You Like Hover Car Racer Books, You'll Love…
Note: Hover Car Racer consists of the three other books in the series.
Hover Car Racer Synopsis: In Crash Course (the first of the three parts), Jason Chaser and his brother "The Bug" are invited to the International Race School. Although young, they are skillful and determined. They will, however, have to deal with some rough treatment once they get there. Hover Car Racing is dangerous enough when the competition isn't trying to take you out.
Shop Worldwide: Amazon.com | Amazon.co.uk | Amazon.ca
Order of Books » Characters » Order of Hover Car Racer Books