Order of Cotton Malone Books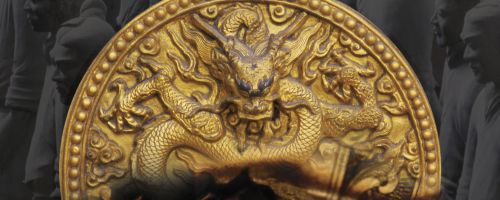 The Cotton Malone series is a series of thriller novels by American author Steve Berry. Cotton Malone, the title character, was at one time a top operative for the U.S. Justice Department, but now he is enjoying a quiet new life as an antiquarian book deal in Copenhagen.
The Cotton Malone series started in 2006 with The Templar Legacy. The series is currently ongoing. Below is the order in which Steve Berry's Cotton Malone novels were originally released:
Publication Order of Cotton Malone Books
(By: Steve Berry, Diana Gabaldon)
The Templar Legacy
(2006)
The Alexandria Link
(2007)
The Venetian Betrayal
(2007)
The Charlemagne Pursuit
(2008)
The Paris Vendetta
(2009)
The Emperor's Tomb
(2010)
The Devil's Gold
(2011)
The Jefferson Key
(2011)
The Admiral's Mark
(2012)
The Tudor Plot
(2013)
The King's Deception
(2013)
The Lincoln Myth
(2014)
The Devil's Bones
(2014)
The Patriot Threat
(2015)
The 14th Colony / Plan Zero
(2016)
The Lost Order
(2017)
The Bishop's Pawn
(2018)
The Malta Exchange
(2019)
Past Prologue
(2019)
The Warsaw Protocol
(2020)
The Kaiser's Web
(2021)
The Last Kingdom
(2023)
The Admiral's Mark is a prequel novella.
Publication Order of Cassiopeia Vitt Adventure Books
(By: Steve Berry, M. J. Rose)
| | | |
| --- | --- | --- |
| The Balkan Escape | (2010) | |
| The Museum of Mysteries | (2018) | |
| The Lake of Learning | (2019) | |
| The House of Long Ago | (2020) | |
| The End of Forever | (2021) | |
If You Like Cotton Malone Books, You'll Love…
Order of Books » Characters »