Order of Ike Schwartz Books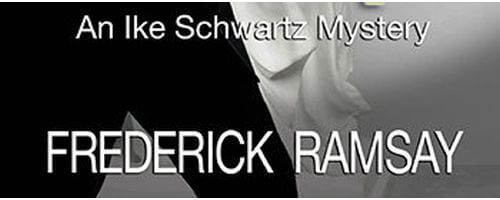 The Ike Schwartz novels are a series of books by author Frederick Ramsay. It follows a former CIA agent as he returns to his hometown of Picketsville, Virginia to become sheriff. The novels are mysteries and thrillers and follow Schwartz through some difficult cases and times.
This is one of the rare series that seemingly gets better as it goes along. Frederick Ramsay has his PhD and had a variety of jobs in his lifetime. He spent his most time working as a clergyman for his full-time ministry. After retiring from that, he tried his hand at writing and the rest is history.
Publication Order of Ike Schwartz Mystery Books
| | | |
| --- | --- | --- |
| Artscape | (2004) | |
| Secrets | (2005) | |
| Buffalo Mountain | (2007) | |
| Stranger Room | (2008) | |
| Choker | (2009) | |
| The Eye of the Virgin | (2010) | |
| Rogue | (2011) | |
| Scone Island | (2012) | |
| Drowning Barbie | (2014) | |
| The Vulture | (2015) | |
| Copper Kettle | (2017) | |
If You Like Ike Schwartz Books, You'll Love…
Artscape is the first book in the Ike Schwartz series. It starts with the gruesome backstory of Schwartz as he's on a vacation with his with in Europe, but his day job (the CIA) asks him to pick up a package. This simple assignment leads to an explosion and the death of his new wife. This causes him to leave the CIA and head back to Picketsville where he was then elected sheriff. It's a quiet job until one day he's called to a local college where a $50 million dollar art collection was stolen. The criminals think they'll be off scot-free, but they don't know exactly what the small town sheriff is capable of.
Another great book in the series is The Eye of the Tiger. This is an interesting one as there is a body found in an urgent care clinic that belongs to a former lover of a faculty member's ex-wife. At the same time, that faculty members home is broken into. Both of the events are connected to an icon, The Virgin of Tenderness, which is in the faculty member's possession.
Order of Books » Characters » Order of Ike Schwartz Books