Order of Inspector Lynley Books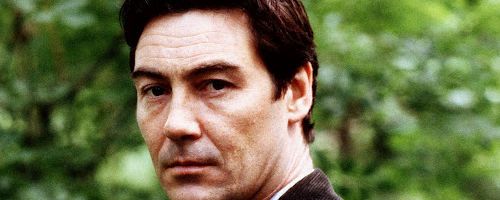 Inspector Thomas Lynley is a character featured in a series of mystery novels by American author Elizabeth George. Inspector Lynley is the 8th Earl of Asherton. Lynley and his partner Detective Sergeant Barbara Havers are with Scotland Yard. Several of the Inspector Lynley novels have been adapted for the BBC series The Inspector Lynley Mysteries.
The Inspector Lynley book series began in 1988 with A Great Deliverance. Below is the order of Elizabeth George's Inspector Lynley books in order of when they were originally released (as well as in chronological order):
Publication Order of Inspector Lynley Books
A Great Deliverance
(1988)
Payment in Blood
(1989)
Well-Schooled in Murder
(1989)
A Suitable Vengeance
(1991)
For the Sake of Elena
(1992)
Missing Joseph
(1992)
Playing for the Ashes
(1994)
In the Presence of the Enemy
(1996)
Deception on His Mind
(1997)
In Pursuit of the Proper Sinner
(1999)
A Traitor to Memory
(2001)
A Place of Hiding
(2003)
With No One as Witness
(2005)
What Came Before He Shot Her
(2006)
Careless in Red
(2008)
This Body of Death
(2010)
Believing the Lie
(2012)
Just One Evil Act
(2013)
A Banquet of Consequences
(2015)
The Punishment She Deserves
(2018)
Something to Hide
(2022)
A Suitable Vengeance is a prequel novel in the Inspector Lynley series and should be read before A Great Deliverance when reading the novels in chronological order.
If You Like Inspector Lynley Books, You'll Love…
Order of Books » Characters »
9 Responses to "Order of Inspector Lynley Books"