Order of Inspector Parry Books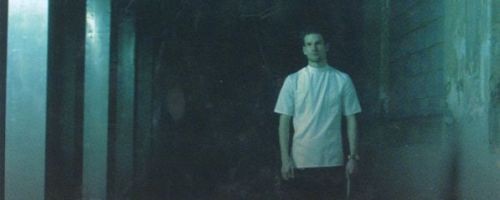 Inspector Parry is a series of crime fiction novels by British author David Williams. DCI Merlin Parry and his partner DS Gomer Lloyd are police detectives based in Cardiff, Wales.
David Williams began his Inspector Parry series in 1994 with the novel Last Seen Breathing. The series lasted six novels, concluding with the 2003 novel Practise to Deceive in 2003. Below is a list of David Williams' Inspector Parry books in order of when they were first released (which is the same as their chronological order):
Publication Order of Inspector Parry Books
| | | |
| --- | --- | --- |
| Last Seen Breathing | (1994) | |
| Death of a Prodigal | (1996) | |
| Dead in the Market | (1998) | |
| A Terminal Case | (1998) | |
| Suicide Intended | (1999) | |
| Practise to Deceive | (2003) | |
If You Like Inspector Parry Books, You'll Love…
Inspector Parry Synopses: Death of a Prodigal is the second book in the Inspector Parry series by David Williams. Mervyn Davies left Wales in disgrace four decades ago, but now he's back to collect a large inheritance left to him by his friend Edwin. Edwin's relatives are the first ones suspected when Mervyn's severed head is found in a Tesco bag and other parts of him are found elsewhere.
Dead in the Market by David Williams is the third book featuring Inspector Parry. A neurotic, barren wife acquires a baby illegally. Years later, with her husband now a prosperous businessman, someone discovers her secret and blackmail ensues. A murder follows in Cardiff's covered Central Market in front of thousands of shoppers – but witnesses are non-existent.
In A Terminal Case by David Williams (book 4 of the series), the fiancee of the Vicar of St. Samson's is brutally murdered, and there is certainly no lack of possible suspects: including the vicar's distracted wife, her saturnine student son, and at least one spinster of the parish who everyone agrees would die for the vicar. The question is – would she kill for him?
Order of Books » Characters » Order of Inspector Parry Books