Order of Midnight Breed Books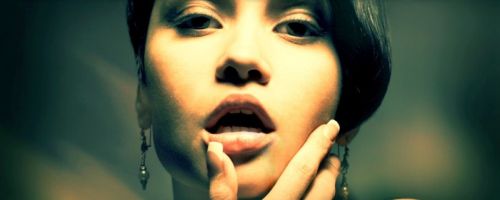 The Midnight Breed is a series of paranormal romance novels by American author Lara Adrian. The Breed is part-human, part-supernatural and has lived alongside humans for millennia. The peace between humans and Breed is a tentative one, built on secrecy, power and dark justice carried out by the formidable warriors of the Order. But now, a blood war is set to ignite within the race when vampires start going Rogue and feeding like crazy. Now, it's up to the Breed to stop the threat of the Rogue Vampires.
The Midnight Breed series began in 2007 with A Kiss of Midnight. The series is currently ongoing. Below is a list of Lara Adrian's Midnight Breed books in order of when they were originally published (which is also their chronological order):
Publication Order of Midnight Breed Books
(By: Lara Adrian, Christopher Rice)
Kiss of Midnight
(2007)
Kiss of Crimson
(2007)
Midnight Awakening
(2007)
Midnight Rising
(2008)
Veil of Midnight
(2008)
Ashes of Midnight
(2009)
Shades of Midnight
(2009)
Taken by Midnight
(2010)
Deeper Than Midnight
(2011)
A Taste of Midnight
(2011)
Darker After Midnight
(2012)
Edge of Dawn
(2013)
A Touch of Midnight
(2013)
Marked by Midnight
(2014)
Crave the Night
(2014)
Tempted by Midnight
(2014)
Bound to Darkness
(2015)
Stroke of Midnight
(2015)
Defy the Dawn
(2016)
Midnight Untamed
(2016)
Midnight Unbound
(2017)
Midnight Unleashed
(2017)
Claimed in Shadows
(2018)
Midnight Flame
(2018)
Break the Day
(2019)
Fall of Night
(2021)
King of Midnight
(2022)

Chronological Order of Midnight Breed Books

A Touch of Midnight is a prequel novella in the Midnight Breed series.
Publication Order of Midnight Breed Non-Fiction Books
Publication Order of Midnight Breed Activity Books
If You Like Midnight Breed Books, You'll Love…
Shop Worldwide: Amazon.com | Amazon.co.uk | Amazon.ca
Order of Books » Characters » Order of Midnight Breed Books