Order of Space Magic Books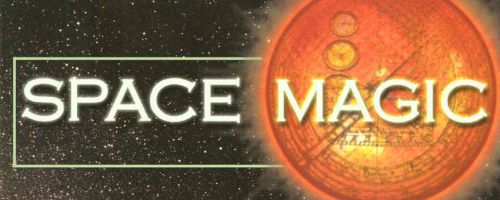 Space Magic is a collection of science fiction and fantasy short stories by American author David D. Levine. The collection is comprised of 15 SF&F short stories which go from a technicolor cartoon realm to an ancient China that never was, and from a nation gone wrong to the very ends of the universe.
David D. Levine published Space Magic in 2008. In 2012, the stories were individually released. Below is a list of David D. Levine's Space Magic stories in order of when they were originally released:
Publication Order of Space Magic Collections
Publication Order of Space Magic Short Stories/Novellas
Publication Order of Adventures Of Arabella Ashby Books
Publication Order of Short Stories/Novellas
If You Like Space Magic Books, You'll Love…
Space Magic Synopses: The 11-page short story Fear of Widths by David D. Levine was originally released as part of the multi-author Infinity Plus Singles series. Home for his parents' funeral… all the familiar, yet unfamiliar, things. And the horizon. How could he have forgotten the horizon?
At the Twenty-Fifth Annual Meeting of Uncle Teco's Homebrew Gravitics Club is a 23-page short story by David D. Levine. Gary Shelton hasn't been seen at the annual gravity hackers' convention since the accident that destroyed his ship and killed his lover Janet. Now he's back, facing ten years of unanswered questions from his friends – including Mira, the strong-willed artist who loved both Gary and Janet. When a piece of space junk collides with the orbiting convention hotel, they must all confront their past to ensure they have a future.
Order of Books » Characters » Order of Space Magic Books