Order of Reid Family Books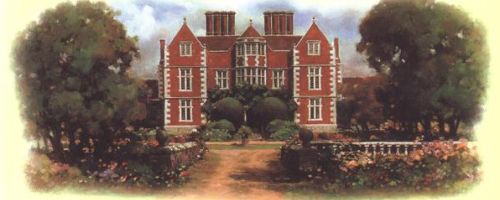 The Reid Family is a series of historical romance novels by American author Johanna Lindsey. The series is set in London during the Regency era.
Johanna Lindsey began her Reid Family series in 2000 with the novel The Heir. However, the next follow-up wouldn't be until 2007 when she published the novel The Devil Who Tamed Her. The series is currently ongoing. The books should be read in order. Below is a list of Johanna Lindsey's Reid Family books in order of when they were first published:
Publication Order of Reid Family Books
If You Like Reid Family Books, You'll Love…
Reid Family Synopses: The Heir is the first novel in Johanna Lindsey's Reid Family series. Sabrina is a country girl who isn't exactly enjoying her stay in London, nor is the highlander Duncan MacTavish. Duncan is the heir to an English marquis and is required to take over his grandfather's estate, and must marry Sabrina's London guide – who has been overheard making not-so-pleasant remarks about the Scotsman. On the bright side, the unwanted betrothal brings him closer to Sabrina, whose beauty and wit he is immediately drawn towards. Will Duncan be able to find a way around the forced wedding and allow true love to prevail?
In A Rogue of My Own (third in the series), Lady Rebecca Marshall is excited to be named maid of honour at the court of Queen Victoria. But when she happens upon a rivalry between the Queen's spymaster and a noblewoman, she becomes entangled in a web of deceit with Rupert St. John – a charming marquis and cousin to a man Rebecca was once very much interested in. He's also a spy living a double life, who believes he's being spied upon by Rebecca. Will the two ever begin to trust eachother and perhaps even love eachother?
Shop Worldwide: Amazon.com | Amazon.co.uk | Amazon.ca
Order of Books » Characters »