Order of Riley Paige Books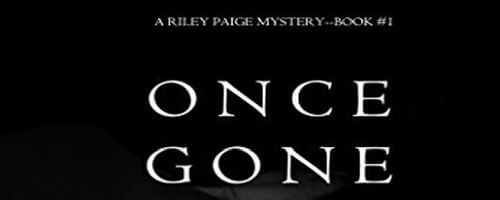 Riley Paige is the lead character in Blake Pierce's series of the same name. The books are in the dark psychological thriller genre and are known for their heart-pumping suspense. Riley Paige is a special agent for the FBI who has a brilliant mind and works on some of the most gruesome cases that the FBI has to offer.
Blake Pierce has had great success with the Riley Paige series and has also written the MacKenzie White series, the Avery Black series, and the Keri Lock mystery series.
Publication Order of Riley Paige Mystery Books
If You Like Riley Paige Books, You'll Love…
A bunch of women are turning up dead in very gruesome ways outside of Virginia and there is only one person that the FBI thinks can possible crack the case: Special Agent Riley Pierce. This is the plot for Once Gone, the first book in this series. Riley is still on paid leave as she was left fragile after her encounter with the last serial killer she hunted, but her brilliant mind is the only thing that can help these girls. As Riley begins to investigate, she will battle her own demons and bring herself into the darkest recesses of the killer's mind. She won't quit until she finds the killer and hopefully her fragile psyche can handle this investigation.
The second book in the series is called Once Taken. This story sees a bunch of women being murdered in upstate New York, with their bodies found hanging from chains. The FBI is called in and they know this case is so strange that only Agent Paige can possibly solve it. Riley's past is still haunting her and she is reluctant to take the case, but she knows that her ability to enter a serial killer's mind can solve this case.
Order of Books » Characters » Order of Riley Paige Books