Order of Rock Chick Books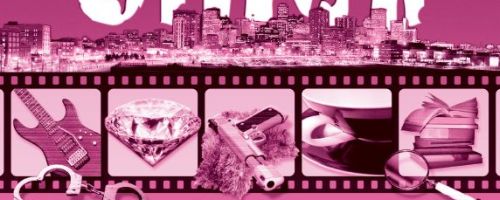 The Rock Chick series is a series of romance novels by American novelist Kristen Ashley. The books focus on the various relationships of the bands the Rock Chicks and the Hot Bunch. The series is set in Denver, Colorado.
Kristen Ashley began her Rock Chick series in 2008 with the title novel of the series. The series lasted eight novels, concluding in 2013 with Rock Chick Revolution. Although the series has hit its conclusion, Kristen has said that she is open to starting a spin-off series or adding novellas to the series. New readers of Kristen's should read this series first. Below is a list of Kristen Ashley's Rock Chick books in order of when they were first published (which is the same as their chronological order):
Publication Order of Rock Chick Books
Rock Chick
(2008)
Rock Chick Rescue
(2009)
Rock Chick Redemption
(2010)
Rock Chick Renegade
(2011)
Rock Chick Revenge
(2011)
Rock Chick Reckoning
(2011)
Rock Chick Regret
(2011)
Rock Chick Revolution
(2013)
Rock Chick Reawakening
(2017)
Rock Chick Reborn
(2018)

Chronological Order of Rock Chick Books

Rock Chick Reawakening is a prequel novella in the Rock Chick series.
If You Like Rock Chick Books, You'll Love…
Rock Chick Synopsis: Rock Chick is the debut novel of author Kristen Ashley and the start of the Rock Chick series. Indy Savage is a "wild child" in addition to owning a used bookstore. Ex-bad boy Lee Nightingale runs a private eye service. Throw all of that in with a quiet barista with an illegal business, a crazy Vietnam vet, a stoner, a drag queen, nosy friends and family members, stun games, a bunch of diamonds, some car chases, bombs and shooting and you get Rock Chick by Kristen Ashley.
Shop Worldwide: Amazon.com | Amazon.co.uk | Amazon.ca
Order of Books » Characters » Order of Rock Chick Books
One Response to "Order of Rock Chick Books"