Order of Sword Of Truth Books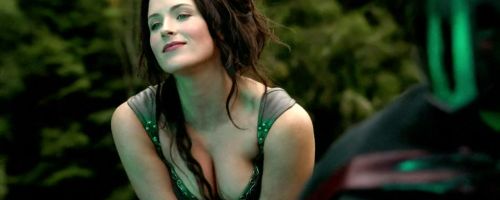 The Sword of Truth is a series of epic fantasy novels by American author Terry Goodkind. The series follows Richard Cypher, Kahlan Amnell and Zeddicus Zu'l Zorander on a fight against oppression, tyranny and destruction. The series was adapted into the TV series Legend of the Seeker by Sam Raimi, which ran for two seasons from 2008 to 2010.
The Sword of Truth series began in 1994 with Wizard's First Rule. Below is a list of Terry Goodkind's Sword of Truth books in order of when they were originally released as well as in their chronological order:
Publication Order of Sword Of Truth Books
Wizard's First Rule
(1994)
Stone of Tears
(1995)
Blood of the Fold
(1996)
Temple of the Winds
(1998)
Debt of Bones
(1998)
Soul of the Fire
(1999)
Faith of the Fallen
(2000)
The Pillars of Creation
(2001)
Naked Empire
(2003)
Chainfire
(2004)
Phantom
(2006)
Confessor
(2007)
The Omen Machine
(2011)
The First Confessor
(2012)
The Third Kingdom
(2012)
Severed Souls
(2014)
Warheart
(2015)
Chronologically, read The First Confessor followed by Debt of Bones first.
If You Like Sword Of Truth Books, You'll Love…
Order of Books » Characters » Order of Sword Of Truth Books
One Response to "Order of Sword Of Truth Books"