Order of Unicorns Of Balinor Books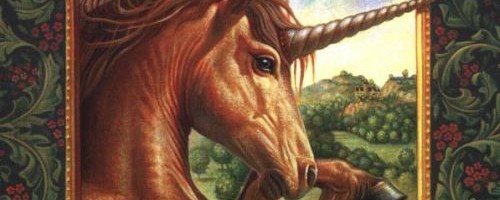 The Unicorns of Balinor is a children's fantasy series by American author Mary Stanton. The series follows a group of kids (along with a horse and a collie) who fall into the "Gap," sending them to a world called Balinor – the magical home of unicorns.
Mary Stanton began in 1999 with the novel The Road to Balinor and concluded the next year with Shadows Over Balinor. The series contains eight novels. Below is a list of Mary Stanton's Unicorns of Balinor books in order of when they were originally published (which is the same as their chronological order):
Publication Order of Unicorns Of Balinor Books
| | | |
| --- | --- | --- |
| The Road to Balinor | (1988) | |
| Sunchaser's Quest | (1999) | |
| Valley of Fear | (1999) | |
| By Fire, By Moonlight | (1999) | |
| Search for the Star | (1999) | |
| The Secrets of the Scepter | (2000) | |
| Night of the Shifter's Moon | (2000) | |
| Shadows Over Balinor | (2000) | |
| Unicorns of Balinor | (2004) | |
If You Like Unicorns of Balinor Books, You'll Love…
Unicorn Of Balinor Synopsis: The first book in Mary Stanton's Unicorns of Balinor series is The Road to Balinor. The series is about a girl, her unicorn and a mission in order to bring peace back to the world of Balinor. Ari has suffered an accident and is experiencing memory loss. She has been sent to live on a farm with foster parents, but where she belongs is on Balinor along with sorcerers and unicorns. Her parents are the king and queen, who have sent her away to Earth in order to protect her from an oncoming war. Now, Ari (or Princess Arianna) must regain her memories and restore peace to Balinor.
Shop Worldwide: Amazon.com | Amazon.co.uk | Amazon.ca
Order of Books » Characters » Order of Unicorns Of Balinor Books