Order of Will Robie Books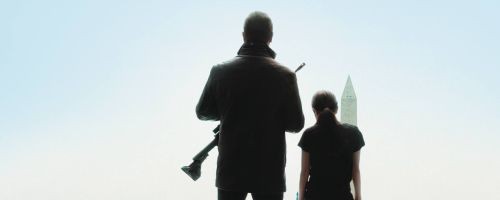 Will Robie is a series of military thriller/suspense novels by American novelist David Baldacci. The United States of America has got its enemies – ruthless enemies that not even the police, FBI or military can combat. In order to stop them, the U.S. government must call upon Will Robie. Robie is an ice-cold assassin who takes his orders seriously and never misses a target.
David Baldacci began his Will Robie series in 2012 with the novel The Innocent. The series is currently ongoing. Below is a list of David Baldacci's Will Robie books in order of when they were originally published (which is the same as their chronological order):
Publication Order of Will Robie Books
The Innocent
(2012)
The Hit
(2013)
Bullseye
(2014)
The Target
(2014)
The Guilty
(2015)
End Game
(2017)
Prominent characters from the Will Robie series appear in the book Walk the Wire, part of the Amos Decker series, and should be read after End Game.
If You Like Will Robie Books, You'll Love…
Will Robie Synopsis: In The Innocent by David Baldacci (book 1 of the Will Robie series), Will Robie is called upon to take out a target unusually close to home. But it doesn't seem quite right, so Robie does the unthinkable – he refuses the job. This makes him into a target himself and his own people have been turned against him. While he flees, Robie meets a 14 year-old teenage runaway. This young girl's parents had been murdered and she might be next. Against his professional instincts, Robie realizes that he must help her. The more he learns about her, he comes to realize that she is in the middle of a large cover-up. Will Robie must now step outside of the shadows in order to save this wayward teen's life – and maybe his own as well.
Order of Books » Characters » Order of Will Robie Books