Order of Witcher Books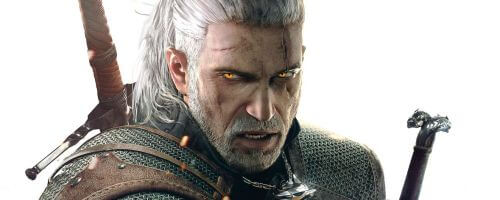 The Witcher is a series of fantasy novels and short stories by Polish author Andrzej Sapkowski. A "witcher" is a monster hunter who possesses supernatural abilities in order to combat monsters. The series focuses on witcher Geralt of Rivia. The series has been adapted to film, television, video games and graphic novels.
Andrzej Sapkowski began his Witcher series in English in 2007 with the short story collection The Last Wish. The first novel to be published in the series the next year, which was entitled Blood of Elves (2008). The origins of the series begin in Polish fantasy magazines in the 1980s. Below is a list of Andrzej Sapkowski's Witcher books in order of when they were originally released (as well as in chronological order):
Publication Order of The Witcher Books
Blood of Elves
(2008)
The Time of Contempt
(2013)
Baptism of Fire
(2014)
The Tower of Swallows
(2016)
Lady of the Lake
(2016)
Season of Storms
(2018)
The Lady of the Lake
(2022)
Chronologically, it is advised to read The Last Wish then Sword of Destiny and finally Season of Storms prior to Blood of Elves then read in publication order.
Publication Order of Witcher Collections Books
If You Like Witcher Books, You'll Love…
The Witcher Synopsis: Blood of Elves is the first novel in The Witcher series by Andrzej Sapkowski. For more than a hundred years, humans, dwarves, gnomes, and elves have lived together in relative harmony. But times have changed, the uneasy peace is over, and now the races are once again at war. It appears that the only good elf is a dead elf. Geralt of Rivia, the cunning assassin known as The Witcher, has been waiting for the birth of a prophesied child. This child has the power to change the world – for good, or for evil. As the threat of war hangs over the land and the child is hunted for her extraordinary powers, it will become Geralt's responsibility to protect them all – and the Witcher never accepts defeat.
Order of Books » Characters »