Reader Mailbag: Has A Book Ever Inspired You To Do Something?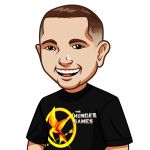 In the January 2023 newsletter I asked readers if they have ever been inspired by a book to do something.
Here were the responses:

Dale: Hope you are healing nicely. Thought I would share what book I am listening to on my iPhone. "The Cloisters" by Katy Hays. I am enjoying it and hope to visit the Cloisters someday. Google and let me know if sounds like a place you would visit when in New York. I had never really thought much of history of Tarot Cards; which started as card game and evolved in to divination. Always enjoy your newsletter
Christine: My Input: The Beverly Lewis Amish Novels inspired me to go on an Amish tour to Holmes County, OH. You got to meet with Amish folks and were welcomed into their homes and share their traditions and learn more about their way of life. It was absolutely wonderful – and I even bought a quilt! I still love reading her books and I will treasure my memories of that book inspired trip.
Linda: I could not think of any inspiration that a book has given me. One book may inspire another book in the same genre. I do remember way back when reading books, I was compelled to be a librarian. So, I was a librarian for about 5 years at our local library. I loved it. Books just inspire me to read more books-lol.
Kelly: Has a book ever inspired me to do something?! I have had so many major life changes because of reading the Bible that I do not know even where to start to tell you! I will just say that I have been reading it over and over a little bit at a time almost every day for over 50 years, and I still find myself inspired to do something different in my life because of it about 3 times a year. It is truly a treasure trove of inspiration for change.
Brian: My obvious answer would be my making a meal from a cookbook. But I would say I got inspired by Robert Parker's Spenser on running which I enjoyed for a while but had to stop due to an eye injury. Craig Johnson's Walt Longmire inspired my on a new Case pocket knife which the quality impressed me.
Phoenix: I absolutely, positively MUST recommend a book to you and your readers: The Paris Library, by Janet Skeslien Charles. I am 74 years old, and I have to say this book ranks among the top five books I've ever read in my life. It's about the American Library in Paris during WWII. It is stunning, brilliant, and will stay with you long after you've read the last page. The book is based on fact, the characters are real people. Though the book is fiction, you can see the truth on every page.
As for whether or not a book has inspired you to do something – yeah…I want to go to Paris and visit the American Library!
Phil: In the middle 1950's I read Jules Verne's 20,000 Leagues Under the Sea. That created an interest in submarines. The small Indiana town I lived in did not provide much more to research the subject. A few years later we moved to Florida and I was able to read more. Then, in 1957, I was able to tour a U.S. Navy submarine. Now jump ahead to 1966. I had joined the Navy and was serving on submarines. One day I had the opportunity to visit the USS Nautilus, the Navy's first nuclear powered submarine. It also shares the name of Jules Verne's vessel in his book. The absolute high spot of this story is that I ended up standing in the passageway outside the Captain's Cabin. Up on the bulkhead was an airtight glass container. Inside was a First Edition copy of 20,000 Leagues, opened to the illustration of Verne's Nautilus. That sort of brought things to a full circle and it is something I will never forget.
Dave: One of my favorite characters, Harry Bosch, is a jazz enthusiast. Harry's preferences are from the golden era of the 50s and 60s by performers such as Thelonious Monk, John Coltrane, Charlie Parker, and Art Pepper. Until I started reading Michael Connelly, I really hadn't given much thought to jazz, in any form. But, I could only read so much Bosch before getting curious about the art form, started taking note of his favorites and often listened to them while reading Connelly's books. I can't tell you much about more modern performers, but I've built a nice collection of what I like to think of as Harry's Favorites. It's now a rare trip to the library that doesn't include an unheard jazz CD to go along with my latest reads.
Katy: You asked if a book inspired me to do something: I read The Mists of Avalon, by Marion Bradley, and it convinced me to give up Christianity.
John: YES! As a high school student in the late 1960s I came across a book in my high school library titled SOS AT MIDNIGHT written by Walker A Tompkins. The fiction novel is an adventure story with amateur (Ham) radio central to the story where the protagonist Tommy Rockford uses ham radio to thwart the Purple Shirt Mob from trafficking illicit drugs into his community. Tompkins published six such novels. I was hooked on electronics and adventure fiction after reading SOS AT MIDNIGHT. As a result of reading the Tompkins novels, I studied for and received my Amateur Radio licenses from the FCC and have thoroughly enjoyed the wonderful hobby my adult life. I talk to many interesting people around the world almost daily using ham radio. What a great hobby! I reread the radio novels about once per year as they are so enjoyable and entertaining.
Jessy: Right now I am reading The Burglar in The Closet by Lawrence Block. In the book, Bernie (the burglar) gets stuck in a closet and witnessing a woman getting murdered. It reminded me of the song Trapped in a Closet by R. Kelly. So I have been listening to it. It's also about a dentist who is accused of the murder so after I told this to someone they recommended me to see the movie The Dentist which I watched on Friday.
Another book series that inspired me was the alphabet mystery series by Sue Grafton. I thought about being a private investigator, but I never become one. I did take a course about it though.
Another book series that inspired me was the legal series by Lisa Scottoline. I would love to be a paralegal. I have a paralegal degree, but it's hard to find work without no experience. And with Covid still around, I kinda gave up looking because I really don't want Covid.
Barbara: My husband and I used to drive back to the Florida Keys, from California, once a year. We loved to listen to audio books along the way. This is when we first discovered George R, R. Martin books and we'd actually sit in the car, in hotel parking lots, to listen to the end of a chapter (or chapters!). However, our big joy was visiting all the Florida Key locations from Randy Wayne White's Doc Ford series. We had such al fun time locating all the various spots mentioned in the books and visiting Doc Ford's Rum Bar and Grille.
Keep up the good work. I look forward each month to receiving your Orderofbooks email and discovering new authors.
Carl: My wife and I were in New York city pre covid she decided it was time for a morning coffee and went in to the first store we came across to get her fix. Out she came a few minutes later with a bottle of YooHoo, I said what happened to the coffee? She said I saw this and just had to try it, it's Myron Bolitar's favourite drink. Having read all of Harlan Coben's books I then went and got one too.
Kenicia: I have had books inspire me to do something. Years ago, I read many of Barbara Michaels'/Elizabeth Peters' books. Each of them would have a different setting: The Camelot Caper, The Copenhagen Connection, etc. I wanted to visit the different places in her books. I have not visited them all, but I did make it to Glastonbury Tor in England. I have been to Rome, but I did not find The Street of the Five Moons. Someday hopefully I'll make it to Tivoli Gardens in Copenhagen.
Nancy: Reading historical fiction set in England inspired me to make clotted cream, which we don't have in the US but is mentioned often in books set in England. It took hours to make but was delicious.
Pat: I had been interested in India since my teens, but after reading and watching the series The Jewel in the Crown by Paul Scott, I hoped to go there some day but never thought I would. I also read other books based on India and Indian authors.
One day in the summer of 2014, I got a call from head office of a national grocery store, I was the winner of their Canada-wide contest. I immediately thought it was a scam as I hadn't entered any contest. They said I had bought a certain brand of cat food and swiped my loyalty card which automatically entered me into the contest which I had won. First, that was not my normal cat food brand and I usually purchased from a pet store, which made me even more suspicious of a scam. Long story short, I did remember buying the cat food (it was on sale and I had some high-value coupons) but still had no memory of anything about a contest. The prize was $9000 travel voucher and $1000 cash.
So, now I had to decide where to travel. There were so many places I had not been, I asked lots of well-travelled friends for advice, but finally had my "duh" moment and decided it had to be India. I ended up going for five weeks in April 2015, spent more than my contest winnings, but it was a once-in-a-lifetime opportunity to go to the other side of the world, so I was not going to short-change myself. It was wonderful and I was so glad I had loved The Jewel in the Crown.
Paul: While reading books I constantly find myself looking up historical events, places or things mentioned in the telling of the story. Looking up places, countries, islands etc. has increased my knowledge of geograph. I have looked up many historical events. In one instance I pointed out to an author I have a casual relationship with that his depiction of a historical event in his book wasn't entirely correct. He wrote a very nice note in reply explaining why he had to change the event slightly to fit within the story. While I am not a gun enthusiasts, I am constantly looking up weapons used in stories. All of this has helped me better under stand the story as well as helping visualize the place and events surrounding the story.
Vicki: There are a lot of things I will do or try after reading about them. The most ironic, though, is adding to my To Be Read Mt Bookpile. When I read Among Others by Jo Walton, my fantasy and science fiction list grew substantially. While I'd read most of the list, I had missed a couple books from Sara Nisha Adams' The Reading List. And please don't give me books about books – no wonder my reading pile is an overflowing shelf!
AJ: I purposefully scheduled a CME trip (continuing medical education) to west Florida so that I could visit Sanibel Island and explore all the places in the Doc Ford novels. Stopped at the Doc Ford bar and had a drink while listening to live music. Was the highlight of that trip
Order of Books » Newsletter » Reader Mailbag: Has A Book Ever Inspired You To Do Something?