Order of A.J. Kohler Books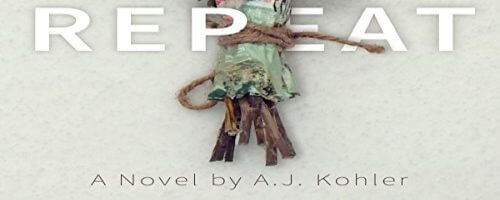 A.J. Kohler is an American author best known for his novel, Repeat. He wrote the first novel of his career, No Third Choice, in 2010, but spent three years polishing and self-editing it before it was finally accepted for publication. By that time, he had finished two more novels and well well on his way to a new career as an author.
Prior to becoming an author, Kohler worked in a wide variety of fields including insurance sales and collections. He even practiced law while living in Colorado. After retiring, A.J. headed to Arizona where he now lives with his partner. He came to writing later in life and has since found success.
Publication Order of Standalone Novels
Publication Order of Short Stories/Novellas
Publication Order of Tales of the Rhadamantha Books
Publication Order of Family Books
Publication Order of Anthologies
If You Like A.J. Kohler Books, You'll Love…
Repeat: A Love Story For The Ages is the story of Paul and Angelina, two friends who dated in college briefly who are now reconnecting through the magic of email. The two have corresponded and since come to find that each of them held regrets about not taking their relationship further back then, especially after their difficult marriages. When Angelina is killed, she is offered a second chance at it when she decides to returns to college to the time when she and Paul first arrived. They are equipped with the knowledge of everything that happened afterward to avoid repeating the same mistakes, but the two will still find new mistakes to make and enjoy.
Kohler is also the author of Ripped in Two. The book follows Reesa who is looking to catch a killer, not get into a relationship. However, she may get both when she gets close to a private eye named Jeff. He's not bad to look at, but he could also be a suspect. Reesa is determined to solve this one and stop the killer. She'd prefer if it was a stranger, but if it's Jeff, so bet it.
Order of Books » Authors » Order of A.J. Kohler Books