Order of Ken Grimwood Books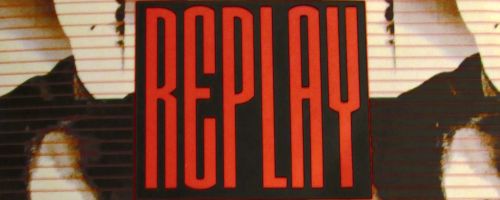 Ken Grimwood was the author of the book Replay. This is one of the greatest books ever, and you should drop everything and go read it. Don't just take my advice on it – it was a nominee for Best Book in the 1988 Arthur C. Clarke Awards, and WON the Best Novel at the World Fantasy awards in the same year.
Seriously go read it right now.
As for Ken Grimwood – he only wrote a few novels. One of them he wrote under the pseudonym Alan Cochran however the rest were written under his own name. The one by "Cochran" was called Two Plus Two.
In a weird coincidence, the book he was most known for is Replay. In that book, the main character dies of a heart attack. Ken Grimwood, who was born in 1944, died in June 2003. From a heart attack. While writing the sequel to Replay.
Crazy stuff.
Anyway here's his book list although all you really need to know is Replay.
Publication Order of Standalone Novels
| | | |
| --- | --- | --- |
| Breakthrough | (1970) | |
| Elise | (1979) | |
| Two Plus Two | (1980) | |
| The Voice Outside | (1982) | |
| Replay | (1987) | |
| Into the Deep | (1994) | |
Replay Synopsis: If you enjoy Dark Matter by Blake Crouch you'll love this one. It's about a man, Jeff, who is in his 40s in the year 1988. He dies of a heart attack however then he wakes up and he is back in 1963, as an 18 year old on his college dorm.
What this means is that he gets to live his life all over again. And like anyone who has awoken at a past point in history – the first thing he does is gamble on the Kentucky Derby and becomes extremely rich and successful. Investing in the likes of two random guys nobody has heard of in their garage (called Steve Jobs and Steve Wozniak).
One problem – in his new life he reaches the age 43 then dies again. And is back in 1963. And has to replay his life all over again.
Just an incredible book.
If You Like Ken Grimwood Books, You'll Love…
Order of Books » Authors »
4 Responses to "Order of Ken Grimwood Books"