Order of A.J. Pearce Books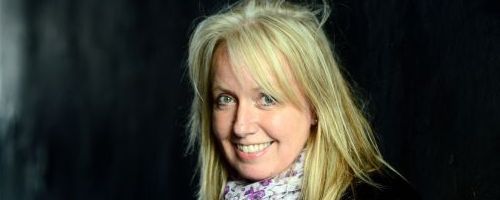 A.J. Pearce is the author of the Emmeline Lake Chronicles series of books that is set during World War II. That series began with the international bestseller, Dear Mrs. Bird, and continued with the follow-up, Yours Cheerfully.
Pearce grew up in Hampshire, England before she headed off to the University of Sussex, and then Northwestern University for college. She one day found a 1939 women's magazine which made for the inspiration for her first novel and series. Pearce makes her home in the south of England.
Publication Order of The Emmeline Lake Chronicles Books
If You Like A.J. Pearce Books, You'll Love…
Dear Mrs. Bird is the first book in the series and introduces us to Emmeline Lake and her best friend Bunty as they are doing their best for the war effort during World War II. Emmy has dreams of becoming a Lady War Correspondent and when she spots an advertisement for just that job, she seizes on the opportunity. However, there is a misunderstanding which leads to her working typing letters for Henrietta Bird, a renowned advice columnist of Woman's Friend magazine. Mrs. Bird has strict rules about content and doesn't want any letters containing anything unpleasant. Emmy feels bad for these women though and begins to reply to them in secret as a way to try and help. https://assets.grammarly.com/emoji/v1/1f91d.svg
The series continues with Yours Cheerfully which picks up in London in the year 1941. Things are looking up for Emmeline at the start of this sees her taking on the challenge of becoming a young wartime advice columnist. As the war rages on, Emmy gets a chance to help the war effort as the Ministry of Information has asked Britain's women's magazines to help recruit desperately needed female workers to the war effort. She is excited to help, but when she and Bunty meet a woman who introduces the ladies to the very real challenges that women war workers face.
Order of Books » Authors » Order of A.J. Pearce Books