Order of Jennifer Ryan Books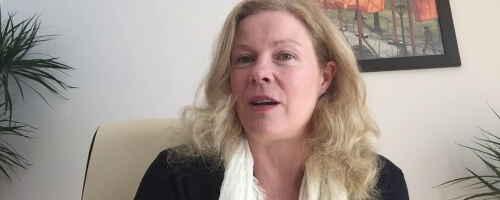 Jennifer Ryan is an English author who is best known as the writer of the National Bestseller The Chilbury Ladies' Choir. That story, her first novel, was inspired by the stories that her grandmother told her about the second World War.
Ryan was born in Kent and grew up on the countryside, the same area that forms the backdrop of her novels. Jennifer lived there through college and began working as an editor of nonfiction books. After she married she moved to Washington, DC which is where she made writing her passion and began working voraciously.
Publication Order of Standalone Novels
| | | |
| --- | --- | --- |
| The Chilbury Ladies' Choir | (2017) | |
| The Spies of Shilling Lane | (2019) | |
| The Kitchen Front | (2021) | |
| The Wedding Dress Sewing Circle | (2022) | |
Publication Order of Anthologies
If You Like Jennifer Ryan Books, You'll Love…
The Chilbury Ladies' Choir: A Novel takes place in England during the early days of the World War II. As the men go off to fight, the women of Chilbury village forge an uncommon bond. The Vicar wants them to close the choir, but the group decides to continue singing and form the Chilbury Ladies' Choir. The group of women all have their own unique struggles regarding the war – a widow sees her only son go off to fight, a Jewish refugee hiding a secret, a midwife trying to outrun her past, and a pair of sisters dealing with crushes – and use the choir and each other to comfort themselves.
Another book by Ryan is The Spies of Shilling Lane. The book follows Mrs. Braithwaite, self-appointed queen of her English village, whose life is thrown into disarray when she is dethroned and dismissed as her husband petitions for divorce. With the threat of a family secret being revealed, she heads to London to reunite with the only person she has left in her life, her daughter Betty. Upon arrival, she learns that Betty hasn't been home in days and she sets out to find what may have happened to her.
Order of Books » Authors »