Order of Alechia Dow Books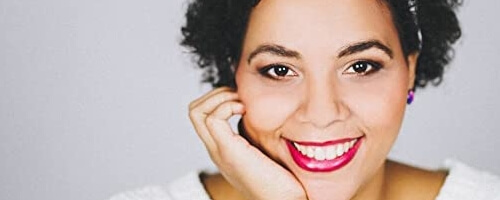 Alechia Dow is an author best known for writing YA sci-fi. Her books feature determined black girls, like heself, and she is best known for her 2020 debut novel, The Sound of Stars.
Dow has had many jobs and careers before her time as an author. She is a former pastry chef and also worked as a food critic and a culinary teacher. She also worked as a Youth Services librarian which surrounded her with books. When she is not working on her next novel, Dow can be found baking or taking adventures around Europe.
Publication Order of Standalone Novels
Publication Order of Anthologies
| | | |
| --- | --- | --- |
| Out There: Into the Queer New Yonder | (2022) | |
| Ab Normal: Short Stories That Smash Mental Health Stereotypes | (2023) | |
If You Like Alechia Dow Books, You'll Love…
The Sound of Stars was Alechia Dow's debut novel about a girl who risks her life for books and an alien who loves pop music. Two years ago, there was a misunderstanding between the leaders of Earth and the invading Ilori aliens that ended up with one-third of the world's population dead. Now, a seventeen-year-old girl named Ellie is living in New York City that is controlled by the Ilori. The humans in the area are very resentful and volatile towards the aliens who have invaded them. The Ilori have made any form of emotional expression illegal and grounds for execution and that includes music, art, and books which are all illegal. Despite that, Ellie keeps a secret library. One day, a young Ilori commander named M0rR1S finds her libarary and he is duty-bound to execute her, but he finds himself drawn to the music and wants to hear more of it. Now, humanity's fate rests in the hands or M0Rr1S and Ellie. The two will end up on a wild journey thousands of miles away with nothing but a bag of books and their favorite albums to accompany them. The two will create a story and a song of their own that just might save the world.
Order of Books » Authors »