Order of Alisha Rai Books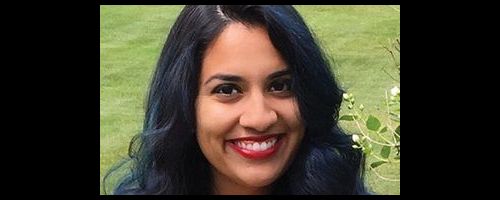 Alisha Rai is the author of emotionally complex romance novels like The Right Swipe and Glutton for Pleasure.
Rai was the first author to appear on the Washington Post Best Books list with an indie-published book. Additional awards she has earned for writing include having her books named Best Books of the Year by publications such as NPR, New York Public Library, Vulture, Reader's Digest, Entertainment Weekly, Amazon, Kirkus, and Oprah Magazine. In addition to her work as an author, Rai is frequently sought as a speaker on a range of topics covering romance and media.
Publication Order of Bedroom Games Books
Publication Order of The Fantasy Books
Publication Order of Forbidden Hearts Books
Publication Order of Karimi Siblings / Veiled Books
Publication Order of Modern Love Books
Publication Order of Pleasure Books
Publication Order of Reynolds Pack Books
Publication Order of ShadowLands Books
Publication Order of Standalone Novels
If You Like Alisha Rai Books, You'll Love…
The Right Swipe is the first book in the Modern Love series. The book follows a woman named Rhiannon Hunter who is known for her role having revolutionized romance in the digital world. However, she only swipes right on her career and the occasional hookup, with no moves for something more. The way she maintains her love life is with three simple rules: 1. Nude pics are by invitation only; 2. If someone stands you up, block them with extreme prejudice; and 3. Protect your heart. Her latest match is Samson Lima who woos her for one magical night and then disappears for months. When he resurfaces, he is in league with a business rival, but wanting another chance. Is it worth the risk?
Rai is also the author of Hate to Want You: Forbidden Hearts, the first in the Forbidden Hearts series. The book starts with a deal between Livvy Kane and Nicholas Chandler for one night of perfect bliss, once a year, with no one else knowing. It's the only way it will work as their last names make them enemies. It's a good deal until the night that she doesn't show up. Now, Livvy has reappeared in town and Nicholas can't let go of his memories of how right she felt in his bed.
Order of Books » Authors »