Order of Alyssa Cole Books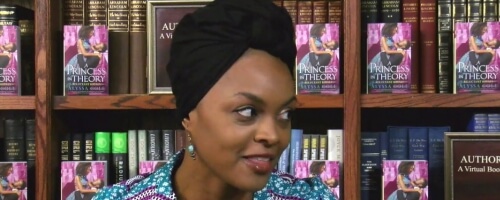 Alyssa Cole is an American author who writes sci-fi romance, historical romance, and thrillers. She is best known for writing The Loyal League series of Civil War era romance novels. After writing many romance novels in her career, Cole released the thriller When No One Is Watching in 2020.
Cole was the winner of the American Library Association's RUSA Best Romance for 2018 and the RT Book Reviews Reviewer's Choice Award Book of the Year for her novel, An Extraordinary Union. In addition to her work as an author, she has also contributed work to numerous publications including Shondaland, The Toast, and Vulture. Alyssa is married with multiple animals.
Publication Order of The Loyal League Books
Publication Order of Off the Grid Books
Publication Order of Reluctant Royals Books
Chronological Order of Reluctant Royals Books
Publication Order of Runaway Royals Books
Publication Order of Standalone Novels
Publication Order of Short Stories/Novellas
Publication Order of Short Story Collections
Publication Order of Anthologies
If You Like Alyssa Cole Books, You'll Love…
An Extraordinary Union is the first book in The Loyal League series. The book follows Elle Burns, a former slave, who lives the freedom of Massachusetts to return to the South so that she can spy for the Union Army. Meanwhile, Malcolm McCall is working as a detective for the Pinkertons and gets the job to infiltrate a Rebel enclave in Virginia. The two undercover agents will end up working together to uncover a plot to turn the war in the Confederacy's favor while also growing closer to each other.
Alyssa Cole wrote a thriller in 2020 called No One Is Watching. This book involved a conspiracy surrounding the gentrification of Brooklyn and what really happened to all those people who moved to the suburbs. Sydney Green is born and raised in Brooklyn and now runs a walking tour to try and hold onto the past as the area changes around her. She is joined by Theo and soon the two find that there may be much more to the neighborhood "revitalization" than they could have ever imagined.
Order of Books » Authors »