Order of Amanda Jayatissa Books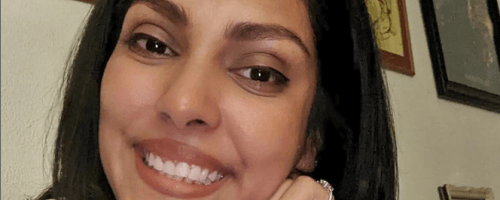 Amanda Jayatissa is a Sri Lankan author of thriller novels. She loves reading thrillers with plot twists that shock the reader, so it made sense to her to try her hand at writing disturbing novels with shocking twists. In addition to being a novelist, Amanda is also a co-owner of a cookie shop. Amanda grew up in Sri Lanka, but has also lived in the Bay Area of California and the British countryside. She lives in Sri Lanka with her husband and two dogs.
Amanda Jayatissa made her debut as a novelist in 2021 with My Sweet Girl. It is about a Sri Lankan adoptee who holds a secret that could ruin the life she's made for herself. The novel won the International Thriller Writers Award for Best First Novel. She came out with her second novel in 2022, entitled You're Invited. Below is a list of Amanda Jayatissa's books in order of when they were originally published:
Publication Order of Standalone Novels
If You Like Amanda Jayatissa Books, You'll Love…
Amanda Jayatissa Synopses: My Sweet Girl is a standalone novel by Amanda Jayatissa. Ever since she was adopted from a Sri Lankan orphanage, Paloma has had a great life – the best schools, money, and parents so perfect that she worries she'll never live up to their standards.
Now at 30 and recently cut off from her parents' funds, she decides to sublet the other bedroom of her overpriced San Francisco apartment to Arun, who recently moved from India. Paloma feels good helping someone else get on their feet in a new country – that is until Arun discovers Paloma's darkest secret, one that could jeopardize her own fragile place in this country.
Paloma plans to pay Arun off, but instead, she finds him face down in a pool of blood. She flees the apartment but by the time the police arrive, there's no body – and no evidence that Arun ever even existed in the first place.
Paloma is terrified that this has something to do with the desperation moves she made to get out of Sri Lanka so many years ago. Did Paloma's secret die with Arun or is she now in more danger than ever before?
You're Invited is a standalone title by Amanda Jayatissa. When Amaya is invited to Kaavi's lavish wedding in Sri Lanka, she is surprised and a little hurt to hear from her former best friend after several years of radio silence. But when Amaya learns that the groom is her very own ex-boyfriend, she is consumed by a single thought: She has to stop the wedding from happening, no matter what it takes. But as the week of wedding celebrations begin and rumors about Amaya's past begin to swirl, she can't help but feel like she also has a target on her back. When Kaavi goes missing and could be dead, all evidence points to Amaya. However, nothing is as it seems as each wedding guest has their own dark secrets and motivations, and Amaya may not be the only one with a plan to ruin the nuptials.
Order of Books » Authors » Order of Amanda Jayatissa Books