Order of Andrea Frazer Books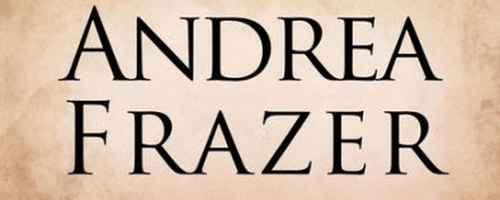 Andrea Frazer was am an American author best known for writing The Falconer Files series of books. She was also the author of the Belchester Chronicles series and the Sebastian Snail series.
Frazer was a member of Mensa and worked as a lecturer in Greek. She had a family with four children. She had wanted to get into writing ever since she first read a book at the age of five, but it didn't end up coming into her life until much later. Sadly, Andrea passed away in 2016.
Publication Order of Belchester Chronicles Books
Publication Order of The Falconer Files Books
Publication Order of The Falconer Files - Brief Cases Books
Publication Order of Fine Line Books
Publication Order of A Holmes and Garden Story Books
Publication Order of Sebastian Snail Books
Publication Order of Standalone Novels
Publication Order of Short Stories/Novellas
Publication Order of Chapter Books
Publication Order of Non-Fiction Books
Publication Order of Anthologies
If You Like Andrea Frazer Books, You'll Love…
Death of an Old Git is the first book in the Falconer Files series. The book begins as DI Falconer and CS Carmichael are called by police to the town of Market Darley to investigate a man who was found drugged and strangled in his cottage. The investigators soon uncover multiple grudges by people against the old man and numerous familial connections to him. The normal calm of the village is disturbed as tempers began to flare. There is no obvious suspect and Falconer starts to feel he is losing his grip on the case. Worse, the body count is beginning to rise.
Strangeways to Oldham is the first book in the Belchester Chronicle series. Lady Amanda is the complete opposite of what you might expect from some of her breeding. She is portly and forthright to a fault. One day she visits a local nursing home when she runs into a long-lost friend named Hugo Cholmondley-Crichton-Crump. She also stumbles upon a murder. Now, Lady Amanda and Hugo will team up as a pair of sleuths to try and find who did it, much to the chagrin of the local police inspector. As they search, more murders will occur.
Order of Books » Authors »