Order of M.C. Beaton Books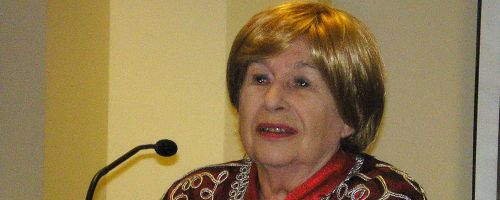 Marion Chesney was a prolific Scottish novelist who often went under the pen name M.C. Beaton. Under her real name (actually, her real last name is "McChesney"), she writes romance novels including the Travelling Matchmaker series. Under the name M.C. Beaton, she has written over 20 Agatha Raisin and nearly 30 Hamish Macbeth mystery novels. Chesney has also used the pseudonyms Ann Fairfax, Jennie Tremaine, Sarah Chester, Helen Crampton, Marion Gibbons and Charlotte Ward.
Chesney had her first novel published in 1979. Since that time, she has barely put the pen down, having written over 100 novels. Below is the order of when all of Marion Chesney's novels were originally published.
Please note: the only novels listed are the novels written under the pen name of M.C. Beaton originally. While Marion did republish the majority of her novels under M.C. Beaton, the books listed below are the ones truly written under that pseudonym. To see a full list you can see our page on Marion Chesney.
Publication Order of Agatha Raisin Books
Publication Order of Agatha Raisin Non-Fiction Books
Publication Order of Hamish Macbeth Books
Publication Order of Standalone Novels
Publication Order of Cozy Case Files Mystery Sampler Books
Notes: Agatha Raisin, Hamish Macbeth and The Skeleton Under the Closet were written under the name M.C. Beaton. My Dear Duchess was written under the pseudonym Ann Fairfax. The "Jennie Tremaine" books listed are the books Chesney wrote under that pen name. The remaining novels listed here were published under the name Marion Chesney.
Death of a Glutton was also published as Death of a Greedy Woman.
If You Like M.C. Beaton Books, You'll Love…
Order of Books » Authors » Order of M.C. Beaton Books
6 Responses to "Order of M.C. Beaton Books"