Order of Marion Chesney Books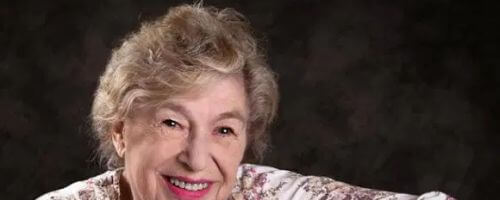 Born in Glasgow, Scotland on June 10th, 1936 the great Marion Chesney blessed the world with some incredible novels over the years.
Marion passed on December 30th, 2019 at the age of 83.
Many will know Marion under pen name – M.C. Beaton. Under this pen name, she created two incredibly popular series in the Hamish MacBeth series and the Agatha Raisin series.
Both book series had TV adaptations.
Marion had numerous other pen names over the years such as Ann Fairfax and Jennie Tremaine. However the M.C. Beaton pseudonym proved the most popular to the point that Marion republished the majority of her novels – including ones written by her real name – as M.C. Beaton.
Below is a list of novels that Marion has written. Please note two things:
(1) We have listed books or series under the original author were possible.
(2) Marion had different listings of her series for the UK audience and US audience. We have listed books in their original order which was for the UK audience.
Publication Order of Agatha Raisin Books
Publication Order of Hamish Macbeth Books
(as M.C. Beaton, R.W. Green)
Publication Order of Hamish Macbeth Short Stories/Novellas
(as M.C. Beaton, R.W. Green)
Publication Order of Changing Fortunes Books
Publication Order of The Daughters of Mannerling Books
Publication Order of Edwardian Candlelight Books
(as Jennie Tremaine)
Chronological Order of Edwardian Candlelight Books (as Jennie Tremaine)
Publication Order of Edwardian Murder Mysteries Books
Publication Order of A House for the Season Books
Publication Order of Ladies in Love Books
Publication Order of Poor Relation Books
Publication Order of Regency Candlelight Books
Publication Order of Regency Flame Books
Chronological Order of Regency Flame Books
Publication Order of Regency Intrigue Books
Publication Order of Regency Royal Books
Chronological Order of Regency Royal Books
Publication Order of Regency Scandal Books
Publication Order of Regency Season Books
Chronological Order of Regency Season Books
Publication Order of The School For Manners Books
Publication Order of The Six Sisters Books
Publication Order of The Traveling Matchmaker Books
Publication Order of The Waverly Women Books
Publication Order of Cozy Case Files Mystery Sampler Books
Publication Order of Daring Debutantes Books
(as Ann Fairfax)
Publication Order of Non-Fiction Books
If You Like Marion Chesney Books, You'll Love…
Order of Books » Authors » Order of Marion Chesney Books