Order of Anita Abriel Books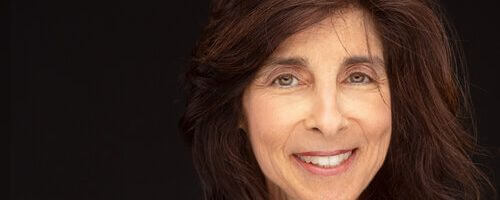 Anita Abriel is an author of historical fiction novels. She was born in Sydney, Australia. She earned her B.A. in English Literature, minoring in Creative Writing, from Bard College in New York State. Anita lives in California with her family.
Anita Abriel made her debut as a novelist in 2020 with The Light After the War. The story was inspired by her own mother's story of how she survived World War II. Below is a list of Anita Abriel's books in order of when they were first published:
Publication Order of Standalone Novels
| | | |
| --- | --- | --- |
| The Light After the War | (2020) | |
| Lana's War | (2021) | |
| A Girl During the War | (2022) | |
| The Life She Wanted | (2023) | |
If You Like Anita Abriel Books, You'll Love…
Anita Abriel Synopses: The Light After the War is a novel by Anita Abriel. Set in 1946, Vera Frankel and her best friend Edith Ban arrive in Naples. Refugees from Hungary, they managed to escape from a train on its way to Auschwitz and spent the rest of the war hiding on an Austrian farm. Now, the two young women must start new lives abroad. Armed with a letter of recommendation from an American officer, Vera finds work at the United States embassy where she falls in love with Captain Anton Wight.
But as Vera and Edith grapple with the aftermath of the war, Anton does as well, and when he suddenly disappears, Vera is forced to change course. Their quest for a better life takes Vera and Edith from Naples to Ellis Island to Caracas as they start careers, reunite with old friends, and rebuild their lives after terrible loss.
Lana's War is a standalone novel by Anita Abriel. It is Paris in 1943, and Lana Antanova is on her way to see her husband to delightfully let him know that she is pregnant. But when she makes it to the convent where he teaches music, she's horrified to see Gestapo officers execute him for hiding a Jewish girl in the piano.
Months later, grieving both her husband and her lost pregnancy, Lana is shocked when she's approached to join the resistance on the French Riviera. As the daughter of a Russian countess, Lana has the perfect background to infiltrate the émigré community of Russian aristocrats who socialize with German officers, including the man who killed her husband.
Lana's cover story has her being the mistress of Guy Pascal, a wealthy Swiss industrialist and fellow resistance member, in whose villa in Cap Ferrat she lives. Together, they gather information on upcoming raids and help members of the Jewish community escape. Consumed by her work, she doesn't expect to become attached to a young Jewish girl or wonder about the secrets held by the man she lives with. And as the Nazis' deadly efforts increase, her intention to protect those around her may have the opposite effect.
A Girl During the War is a standalone novel by Anita Abriel. Rome, 1943. University student Marina Tozzi is headed home when she finds out that her father has been killed for harboring a Jewish artist in their home. Fearful of the consequences, Marina flees to Villa I Tatti, the Florence villa of her father's American friend Bernard Berenson and his partner Belle da Costa Greene, the famed librarian who once curated J.P. Morgan's library.
Florence is full of partisans and Germans fighting for control of the city. Marina, an art expert, begins helping Bernard catalog his library as he makes the difficult trek to neutral Switzerland, helping to hide precious cultural artifacts from the Germans. Adding to the tension, their young neighbor Carlos, a partisan, seeks out Marina for both her art expertise and her charm. Marina, swept up in the romance, dreams of a life together after the war.
But when Carlos goes missing, everything Marina assumed about her life in Florence is thrown into doubt, and she'll have to travel halfway around the world to unravel what really happened during the war.
Order of Books » Authors »