Order of Ann Davila Cardinal Books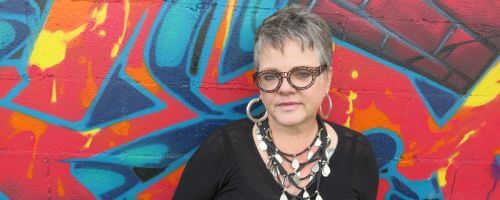 Ann Dávila Cardinal is a novelist of YA supernatural thriller novels. She is from a family of writers – including poets Virgilio and José Antonio Dávila, as well as her cousin, fiction author Tere Dávila. She earned her B.A. in Latino Studies from Norwich University, her M.A. in sociology from UI&U, and her MFA in Writing from the Vermont College of Fine Arts (VCFA). She also helped launch VCFA's winter Writing residency in Puerto Rico. She currently works as Director of Recruitment for VCFA. Ann lives in Vermont, where she needle-felts tiny reading creatures, and cycles year-round.
Ann Dávila Cardinal published her first novel, Sister Chicas (with Lisa Alvarado and Jane Alberdeston Coralin), in 2006. Her first solo novel was Five Midnights in 2019. Below is a list of Ann Dávila Cardinal's books in order of when they were first released:
Publication Order of Five Books
Publication Order of Standalone Novels
Publication Order of Anthologies
If You Like Ann Davila Cardinal Books, You'll Love…
Ann Davila Cardinal Synopses: Five Midnights by Ann Dávila Cardinal is the first book in the Five series. If Lupe Dávila and Javier Utierre can survive each other's company, together they can solve a series of grisly murders sweeping though Puerto Rico. But the clues lead them out of the real world and into the realm of myths and legends. And if they want to catch the killer, they'll have to step into the shadows to see what's lurking there – murderer, or monster?
Category Five is the second book in the Five series. The tiny island of Vieques, located just off the northeastern coast of the main island of Puerto Rico, is trying to recover after hurricane Maria, but the already battered island is now half empty. To make matters worse, as on the main island, developers have come in to buy up the land at a fraction of its worth, taking advantage of the island when it is down. Lupe, Javier, and Marisol are back to investigate a series of murders that follow in the wake of a hurricane and in the shadow of a new supernatural threat.
Order of Books » Authors »