Order of Annelie Wendeberg Books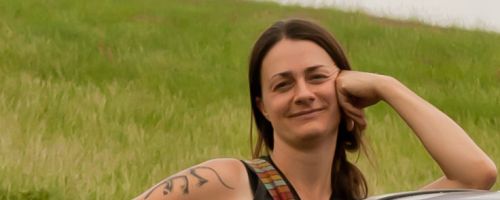 Annelie Wendeberg is the author and creator of the Anna Kronberg series of books. She was born in a small East German village in the shadow of the Berlin Wall. As a child she went out with a hammer when the wall came down and the ending of that era opened up a very creative era in her life.
She actually studied biology at university and went on to work at sea. She received the a prestigious fellowship from Caltech before returning to Germany. She worked in blogging and was later a professor before turning into a full-time author. She found great success with the The Lion's Courtship and has continue the series from there.
Publication Order of Anna Kronberg Books
Publication Order of 1/2986 Books
Publication Order of Collapse Books
Publication Order of Keeper of Pleas Books
If You Like Annelie Wendeberg Books, You'll Love…
The Lion's Courtship is the first book in the Anna Kronberg series. This book takes an interesting approach to Victoria era London as Kronberg lives and works in the worst rookery. Dr. Kronberg works to help prostitutes, criminals, and other unseemly people with their medical, delivering care and providing medicine where she can. When a prostitute comes to her with her face slashed, the result of a rich client's perversion, Kronberg sets out to figure out who did it and expose him.
The next book in the series is The Devil's Grin. This story starts with a dead body floating in the city's waterworks. The city fears an epidemic and calls in Dr. Kronberg to investigate. Cholera seems to be the culprit, but the doctor can't let go of the faint marks around the victim's feet and hands. The police lose interest in the case, but Kronberg knows there is something here and is proven correct when a second body is found. The investigation will lead her into a web of lies, mystery and danger.
Order of Books » Authors » Order of Annelie Wendeberg Books