Order of Ariel Lawhon Books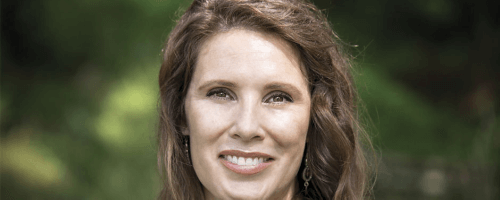 Ariel Lawhon is an American author of historical fiction novels. She is a New York Times bestselling author. Her novels have been named as selections by Library Reads, One Book One County, Indie Next, Costco, and Book of the Month Club. Ariel lives outside Nashville, Tennessee with her family and dog.
Ariel Lawhon made her debut as a novelist in 2014 with the novel The Wife, the Maid, and the Mistress. Below is a list of Ariel Lawhon's books in order of when they were first released:
Publication Order of Standalone Novels
| | | |
| --- | --- | --- |
| The Wife, the Maid, and the Mistress | (2014) | |
| Flight of Dreams | (2016) | |
| I Was Anastasia | (2018) | |
| Code Name Hélène | (2020) | |
| When We Had Wings | (2022) | |
Publication Order of Anthologies
If You Like Ariel Lawhon Books, You'll Love…
Ariel Lawhon Synopses: The Wife, the Maid, and the Mistress is a standalone title by Ariel Lawhon, and is the author's debut novel. Judge Joseph Crater enters a taxi in New York City one summer night in 1930 and is never seen again. There are three women in front of this great man, each with a unique story to tell: Stella, his posh wife who represented propriety; Maria, their loyal maid, who owed the judge money; and Ritzi, his showgirl lover, who is always looking for a way to get out of the chorus line.
Flight of Dreams by Ariel Lawhon is a standalone novel. Ninety-seven people board the Hindenburg for its final, unsuccessful flight on May 3, 1937. One of them is a terrified stewardess who is not as she appears; the unwavering navigator who was determined to win her love; a young cabin boy who is eager to get a permanent job; an eager journalist who has been placed on the blacklist in her home country of Germany; and a mysterious American businessman who has a debt to pay.
Their lies, fears, plans, and hopes for the future will all come to light over the course of three champagne-soaked days, and one member of their party will start a plot that will have devastating effects for them all.
I Was Anastasia is a standalone novel by Ariel Lawhon. July 17, 1918, Russia: Anastasia Romanov and the entire imperial family are forced into a damp basement in Siberia by Bolshevik secret police on direct orders from Vladimir Lenin, where they face a merciless firing squad. None make due. Certainly, the executioners have always claimed that.
February 17, 1920, Germany: A young woman with a striking resemblance to Anastasia Romanov is rescued from a canal with no sense of direction and shivering. She is taken to the hospital, where an examination reveals that her body is riddled with numerous horrific scars. She refuses to explain her presence in the freezing water or even acknowledge her rescuers. This terrified and unidentified young woman claims to be the Russian grand duchess when she finally speaks. Old enemies and new threats are rekindled as word spreads throughout European society that the youngest Romanov daughter survived the Ekaterinburg massacre. The inquiry into Anna Anderson's identity and Anastasia Romanov's actual fate spans fifty years and three continents. This thrilling story is just as harrowing and twisted as it is moving and significant.
Order of Books » Authors »